830A Economic Satellite Tracking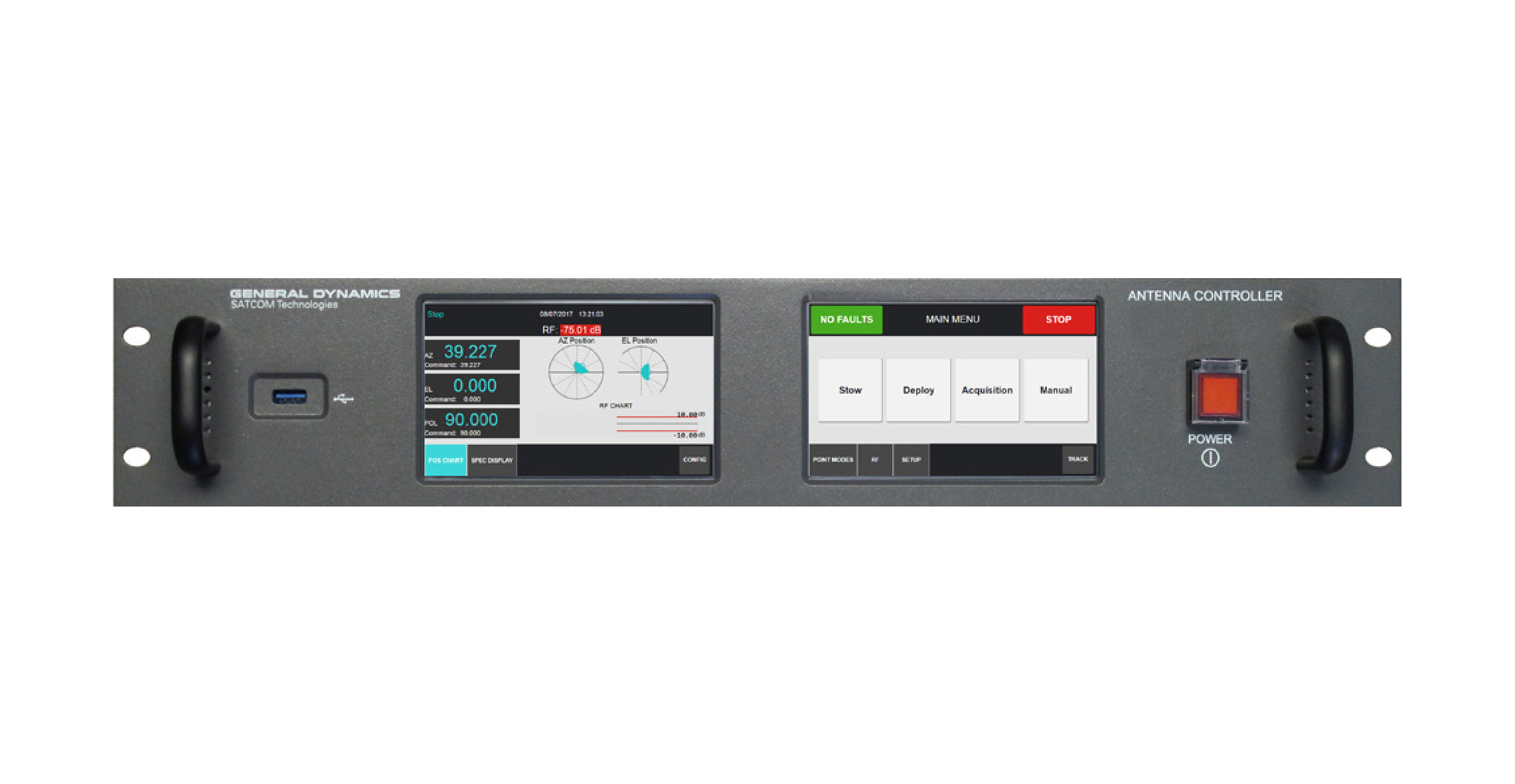 For over 50 years Communications & Power Industries (CPI) is experienced engineering staff has been developing highprecision, economical satellite tracking and control systems. The Model 830A Antenna Control System provides precision satellite acquisition and tracking with most mobile, transportable, fixed and flyaway antennas. The Antenna Control Unit (ACU) is the operator interface point for the system and features operatorfriendly function menus. The 2RU ACU contains all control components including the processor, M&C interface, motor controllers and tracking receiver.
Tracking Receiver Option (with Spectrum Display)
The 830A has an optional internal L-Band receiver. L-Band operational frequency range is 950 – 2150 MHz and the minimum tracking C/No is 45 dB-Hz
Antenna Pointing Accuracy
Normally better than 0.07° RMS in winds of 30 mph gusting to 45 mph. This includes normal drive train errors, but excludes structural errors between the transducers and RF beam.
Enhanced Memory Track
Typically better than 10% of the receive beamwidth with satellite inclinations up to 5°.
A variety of operational modes are available for quick target acquisition, pointing and tracking.
Designed for Transportable and Fixed Antennas
Steptrack and Pointing Modes
Dual Touch Screen Color
Easy to Operate
GPS, Flux Gate Compass, Inclinometer Interface
Configurable to Multiple Antennas