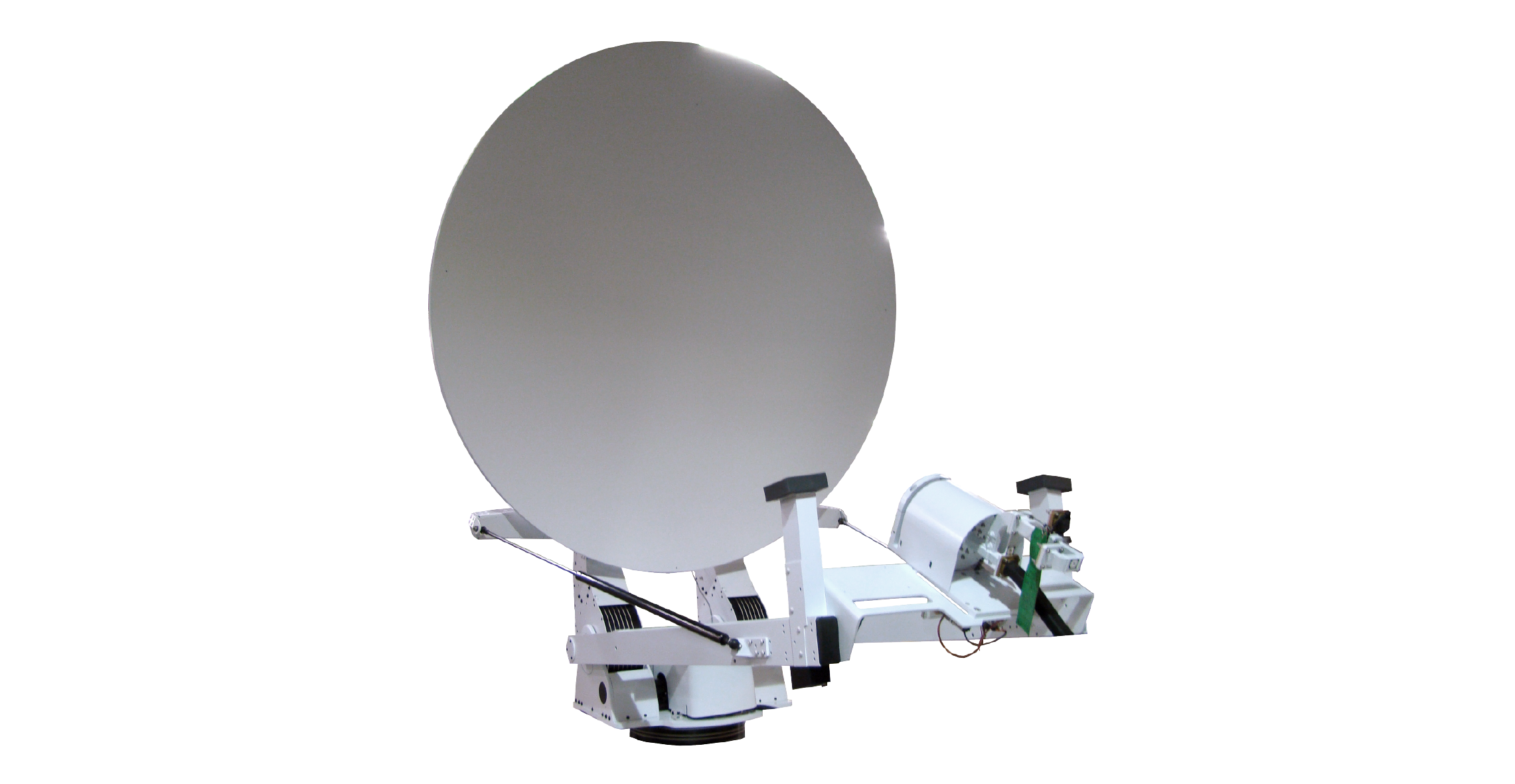 The Communications & Power Industries (CPI) lightweight 1.40-meter mobile antenna is a compact design for worldwide transmit and receive operation up to Ka-band. This transportable antenna consists of a single-piece carbon fiber composite reflector mounted on a cable drive elevation-over-azimuth positioner. This results in a low-weight antenna with superior stiffness and high performance under wind loading conditions.
The state-of-the-art design provides exceptionally low sidelobe and cross-polarization performance, well within INTELSAT and EUTELSAT requirements.
The complete antenna system can be interfaced with most lightweight vehicle structures for the purpose of mobile SNG applications.
Aluminum/Carbon fiber construction
Light weight
Precise surface
High stiffness
Robust design for vehicle mounting
High performance
Low sidelobes, high E.I.R.P. capability
Compliant under operational wind conditions
Stow/deployment
Low profile
Stow position on vehicle
Precision alignment
Options
Jog controller
Boom-mounted electronics integration kits
Tx waveguide run