X-Band 600W/700W/800W/1000W Indoor GaAs
SSPA Rack-moun
ARMA-5000X Series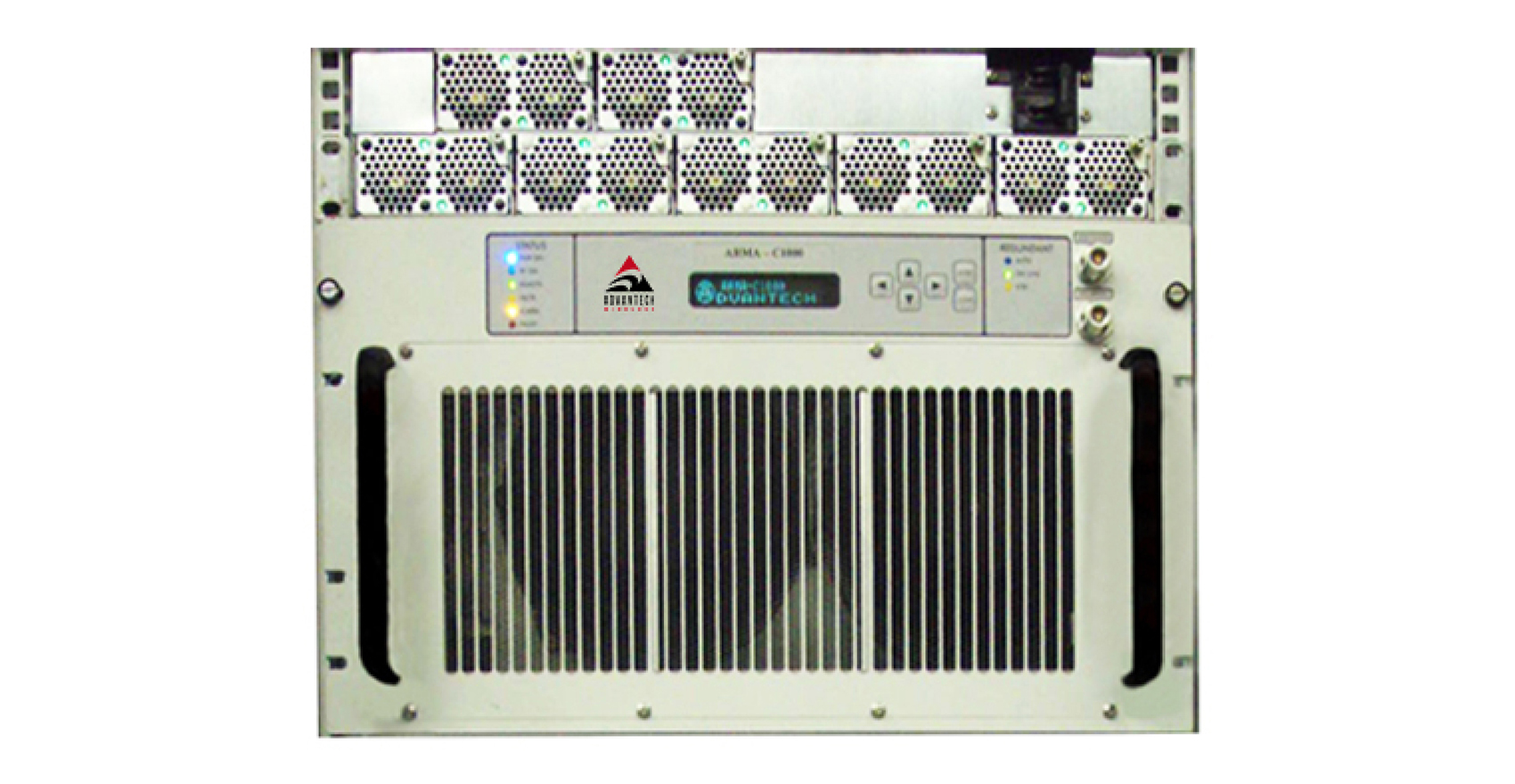 The ARMA-5000X series are the rack-mount solid-state power amplifiers (SSPAs), operating in X-Band frequency range. The amplifier is an integrated unit, complete with power supply and cooling system. Intended for indoor operation, the amplifiers are of compact size and occupy nine rack-mounting spaces (9 RU – 15) of a standard 19-inch rack. Built-in microprocessor controller provides capability for serial port interfaces (RS485) for remote monitoring and control. Advantech's SSPAs set the industry standard for linearity and operating efficiency. Built-in design features and assembly methods incorporated with efficient combining techniques result in the trouble-free operation of the amplifier.
High gain and linearity
Output power up to 1000W (see table A)
Gain adjustment (Local & Remote)
Remote Monitor & Control (Local & Remote)
Output sample monitor port
Temperature gain compensation
Automatic over-temperature shutdown
Automatic high reflected power shutdown
Infinite VSWR protection
Power factor correction
CE Marking
Application
The featured SSPAs are designed for X-Band satellite up-link applications. They are designed for 19-inch rack mounting in a protected environment. The ARMA-5000X series are available in output power from 20W to 1000W. For higher power Advantech provides phase-combined systems. Other SSPAs are available for operation at other satellite frequency bands. With all the features of the ARMA-5000X, Advantech also offers a built-in converter.
Redundancy
Advantech Wireless C-Band line of Amplifiers and BUCs may be configured to operate in 1:1 or 1:2 redundancy mode. No extra controller is required for the redundancy operation as the built-in controller in each unit provides this function. For 1:1 redundancy operation, in addition to the two units (operating and standby) a special redundancy kit is required. For 1:2 redundancy operation another redundancy kit is needed in addition to the three units. The kits include the waveguide switches, terminations, splitter, interconnecting cable assemblies and mounting frames.
Options
Integrated Block Up Converter
RF input sample port
Redundant system
Accessories
Redundancy Kit
Shelf slides
Remote M&C panel (Ethernet port optional)
Receive Reject Filter