Cobwebs
LYNX Virtual HUMINT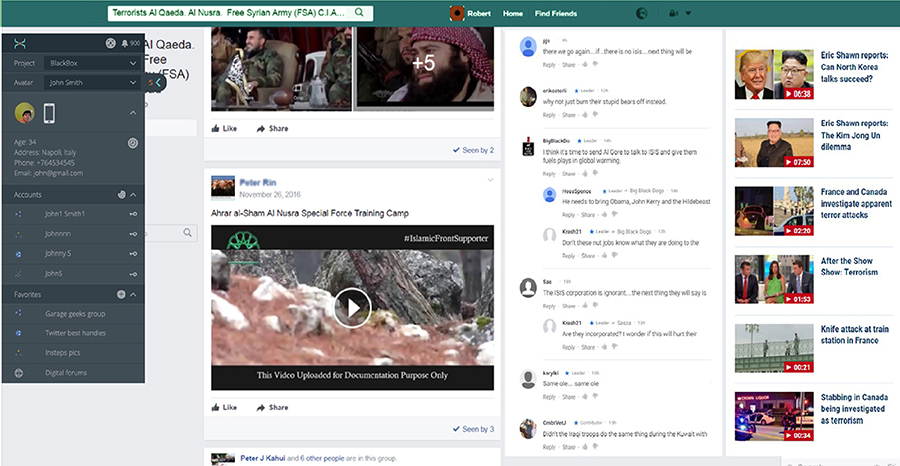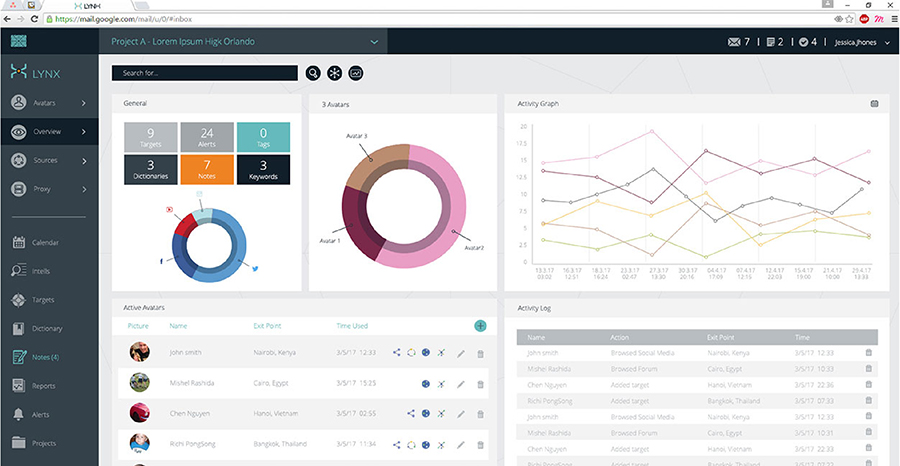 In recent years, the volume of information stemming from the web and social networks has increased by a large scale. Its diversity has also expanded – from websites to real people.
Avatars (virtual agents) are created and operated by intelligence analysts who gather information from open sources and human sources on the web. Lynx assists analysts with creating, managing and maintaining the avatars' essential information over time, by using worldwide proxy services for safe browsing and by following the proper intelligence methodologies.
In addition, the system offers automation services to provide the analysts with relevant information in real time, a capability which significantly improves the common manual procedure of information and targets management.
Conducting HUMINT Operations
Avatar management for a range of platforms: social media, forums, blogs, surface and deep web
Simple connection to multiple accounts with the click of just one button
Anonymity via global proxy infrastructure, for ultimate discretion with zero compromise of user experience
Management and analysis of targets' activities with artificial intelligence algorithms
Integration with various intelligence systems for smooth and optimal workflows
Avatars Management
Avatar profiles dashboard ensuring smooth operation
Supporting different social media platforms
Optional connectivity to Tangles and Trapdoor for optimized end-to-end investigations
Anonymized Browsing
Anonymized access to the internet
Management of agent details
Wide range of locations across the globe
Browser Application Extension
Easy to use plug-in for quick manual analysis of websites
Complete case-management from within the browser
Selection of avatars as access points to the web
Automatic documentation of the avatar's activity
Web Page Data Extraction
Import text, images or complete web pages
Automated natural language processing (NLP) of web content
Entity extraction and classification