Cobwebs
Tangles – Web Intelligence Platform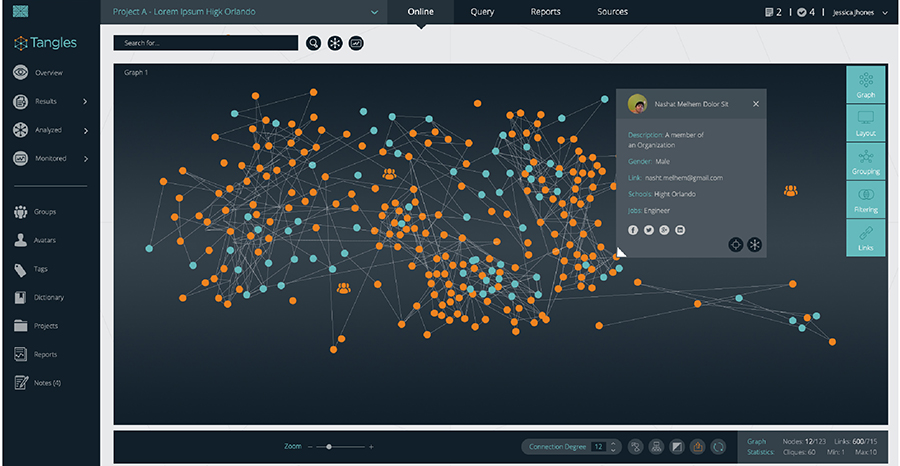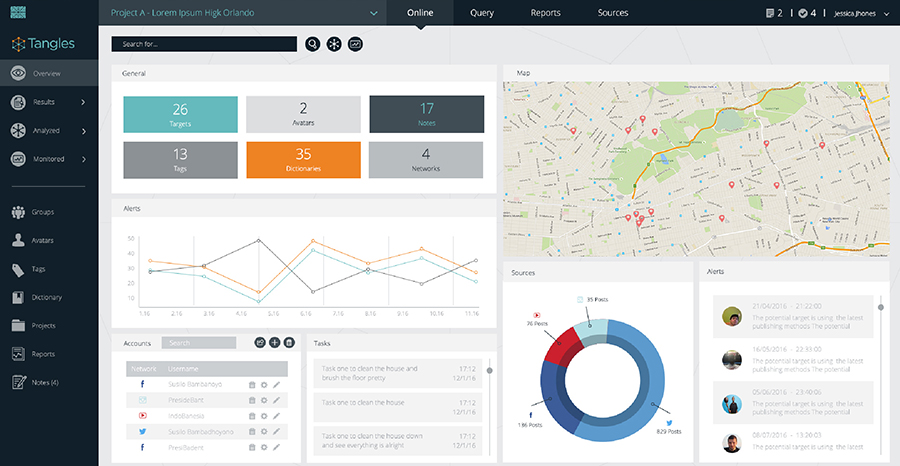 Advanced and easy-to-use engine for thorough and automatic web investigations, covering the surface web, deep web and social media platforms.
Attain unmatched situational awareness through real-time, online content monitoring – obtaining valuable intelligence. Extract volumes of data from various web sources such as social media platforms, blogs, forums, news sites and more. Users can easily expand a single lead into a complete end-to-end investigation. Using the smart algorithms and case management tools offered, users are able to profile targets, map groups, manage events and achieve operational dominance.
Harnessing its top-notch proprietary artificial intelligence and machine learning technologies, Tangles directly addresses the needs of private and government sectors, simply and efficiently.
Main Advantages:
Coverage of countless sources
Unconventional querying for data extraction
Target details discovery and profiling
Identification of social circles and connections
Accessibility to targets with limited public information
Live data analysis and alerts
Seamless integration to new data sources
Search
Advanced yet simple web querying tools
Search on multiple social networks and websites concurrently
Target profiling using web fingerprints reconstruction
Alerts
Real-time insightful automatic alerts
Supports keyword dictionaries and target inputs
Reveals connections between seemingly non related events and entities
Analysis
Deep collection and analysis of targeted information
Supports analysis of profiles, groups, keywords and geofences
Various output results such as posts, locations, profiles, unique identifiers and visual link analysis
Monitor
Setting criteria for real time data collection
Continuous extraction of new information
Automatic analysis of incoming results for deeper operational insights