Cobwebs
Trapdoor – Active Web Intelligence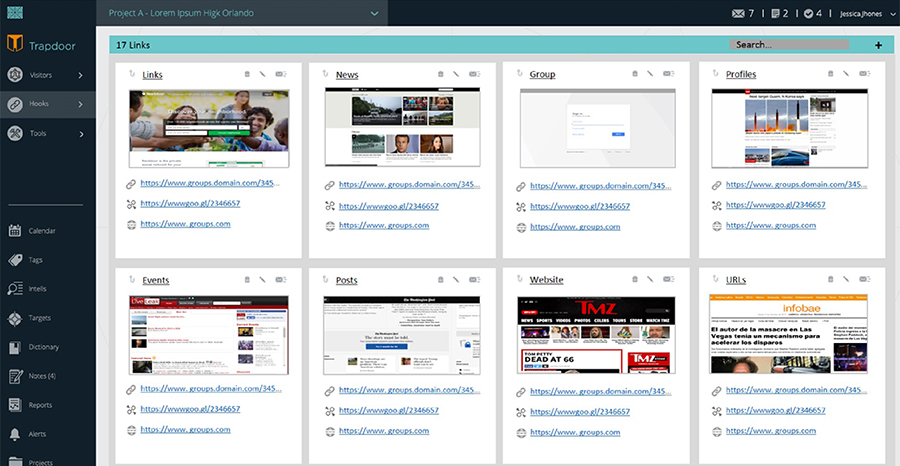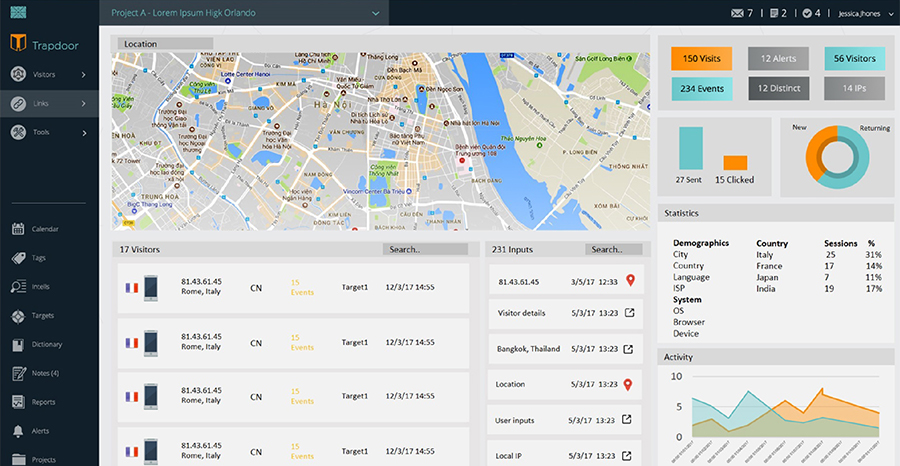 Trapdoor is an innovative web solution developed as a dynamic platform for links creation and management. The system is multipurpose; ranging from measuring and affecting mass audiences up to the remote extraction of technical details using non-intrusive methods.
The solution looks past the hardened network perimeter and client system by using innovative methods to launch directed command modules at the connected source.
The solution equips the user with the flexibility to design, create and manage any operational plan. It can handle vast amounts of connections in real time, enabling the user to easily view all the information under their domains, and to receive the relevant alerts as they happen.
Gaining Active Intelligence
Rebuild any link from across the web
Manage multiple connections simultaneously
Extract properties such as IP and identifiers
Trace general location and map visualization
Create unique target ID by device fingerprinting
Provide an extensive and flexible set of tools
Links Management
Selection of any relevant link from across the web
Links deployment from multiple platforms
Handling multiple connections concurrently
Actions
Automatic visitor identification and classification
Extraction of various identifiers such as IP and technical data
Unique approach which creates an online user fingerprint
Web Designer
On-the-fly design of complete webpages
Design tailor-made message templates
Modify page content
Adaptation to desktop and mobile
Social Engineering Capabilities
Influencing public opinion
Mass audience exposure
Virtual sites & pop-up menus