PlanetComm assigned as new Airbus Channel Partner for Skynet-5 Military Satellite services in Thailand
26 May 2560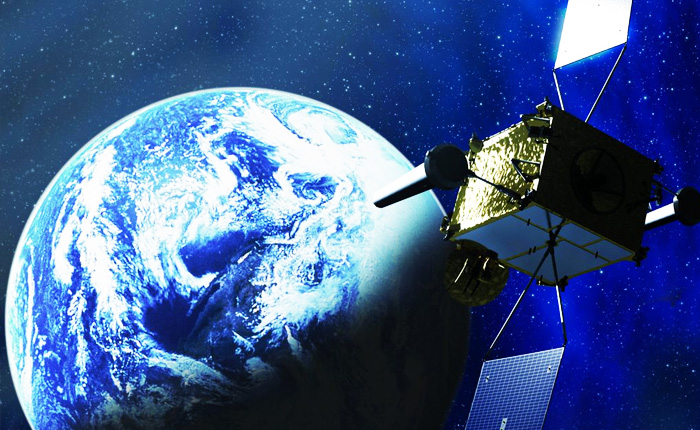 Bangkok, Thailand, 24th May 2017 – Planet Communications Asia Public Co.,Ltd (PlanetComm) is pleased to announce, we have successfully concluded a Channel Partner Agreement with Airbus. This signed partnership agreement is for Skynet-5 satellite services targeting Thailand Military and Government end-users. Under this channel partner agreement, PlanetComm will be offering Skynet X-band and UHF services as part of our current extensive satellite communications products and services portfolio.
PlanetComm is one of the leaders of telecommunications and digital TV technologies in ASEAN (Association of Southeast Asian Nations) region and have over twenty years of experience in delivering resilient, mission-critical communications systems to the Thai Armed Forces and Government markets.
The relocation of Skynet 5A was initiated to extend the X-Band coverage and services from 178 deg West to 95 deg.East, including the Indian Ocean, South East Asia and the Western Pacfic region. The Skynet network now offers global military coverage, expanding core service reach for the UK Military and augmenting coalition capabilities in the region.
PlanetComm is truly honored to become an authorized Airbus Channel Partner. Since the relocation of Skynet-5 to 95 degsE, which is ideally suited for Thailand and South East Asia in achieving high earth station look angles, minimal rain attenuation as compared with Ku-Band in a small form factor, we have been actively promoting Skynet-5's X-Band and UHF satcom services to the Thai Defence Forces and Government agencies. We are pleased that we have now formalized our business relationship and can continue to actively promote Airbus Skynet services in Thailand.
Richard Franklin, Head of Secure Communications at Airbus Defence and Space, said: "It is a really positive step to develop our relationship with PlanetComm to allow Thailand to benefit from the unique capabilities of the Skynet fleet."
Airbus owns and operates the hardened Skynet X-band satellite constellation of seven satellites and the ground network to provide all Beyond Line of Sight (BLOS) communications to the UK Ministry of Defence. The contract also allows other NATO and allied governments such as members of the five-eyes community (besides UK, the USA, Australia, New Zealand and Canada) to use the Skynet system to augment their existing services.
Military and governmental users worldwide benefit from the unique expertise developed by Airbus in the field of satellite communications. Besides covering the complete range of frequency bands (L, C, Ku, Ka, X and UHF), the company provides military satellite communications to some of the most high-tech armed forces in the world.