Company Overview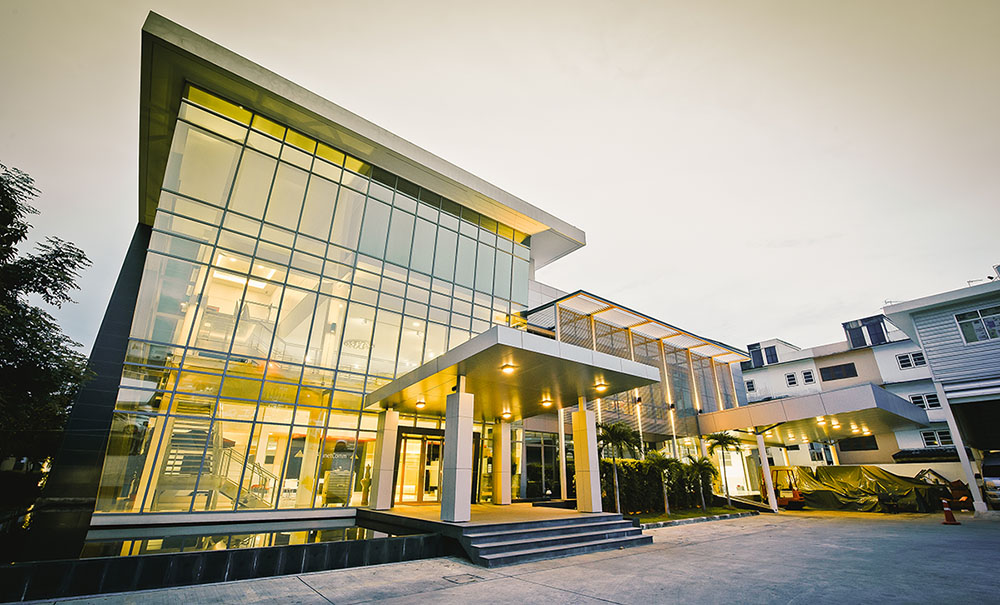 Planet Communications Asia Public Company Limited or PlanetComm (henceforth "the Company") was established on 27 April 1994, originally under the name Technology Gateway Asia Co., Ltd. with a registered start-up capital of 2 million baht. The Company was co-founded by Mr. Prapat Rathlertkarn and Mr. Trevor Thompson, who have been in the IT business for over 30 years. It initially offered the professional consultancy, development and implementation of satellite communication systems for both public and private sectors. On 20 October 1998, the company changed its name to Planet Communications Asia Co., Ltd. The company traded ordinary shares on the Market for Alternative Investment (MAI) under the stock symbol "PCA" on 23 June 2014, and change of short title under Stock Exchange from to "PLANET" on 13 September 2017.
Led by experienced management with proven success and expertise in the industry, the Company has enjoyed continued expansion and become an authorized distributor of many leading telecommunications vendors, such as CISCO, Sony, THALES and ClearOne. The company has since broadened its line of products and services into a full range of telecommunications functions, covering wired and wireless network, multimedia systems, as well as terrestrial and digital television broadcasting. Under the PlanetComm brand, it has engaged in the design, development and integration of devices for IT solutions.
The Company has also been appointed as a CODAN SERVICE CENTER, due to its extensive knowledge and competency in telecommunications. However, it is also fully-equipped and well-staffed to provide maintenance and repair services for other leading vendors, such as GE, and Comtech EF Data. This allows for PlanetComm to offer a complete telecommunications service to its customers.
Vision
PlanetComm:Digital Technology for a Better Quality of Life
Mission
PlanetComm aims to provide solutions for our valued customers. In digital transformation era, Technology is the key success factor. PlanetComm is dedicated to making use of it to maximize the efficiency business.
PlanetComm has been in the telecommunications and digital television broadcasting technology industry for over 20 years, as distributor, retailer and systems integrator for over 20 years. PlanetComm prides itself on providing premium products and systems and enlisting teams of professional capable in pre-sales and after-sales services. The Company's principles for developing a competitive differentiation strategy are as follows
New Products & Technology
To boost competitiveness and position the Company as a leader in telecommunications and digital TV markets in the AEC, the Company puts a strong emphasis on delivering innovative technologies with following policies:
Seek new products with high performance and sophistication, both from world-class telecommunications manufacturers for which the Company is a distributor and from new vendors that engage in cutting edge R&D. The Company can thus launch novel products and technologies in the market and maintain product and utility differentiation and to comprehensively serve customer needs.
Develop R&D Team as well as engineer's proficient in integrated systems to customize solutions according to customer specifications and cater to different markets.
New Service Solution
To meet ever-changing customer demands. The on-going development of new services, such as mobile satellite communications systems and on demand teleconference system, are part of the Company's sales strategy to enhance customer value added (CVA), for example, PlanetFiber 1Gbps high speed internet through fiber optic from the source to room unit, PlanetCloud, Software as a Service (SaaS.)
New Business Model
Create strong partnership with manufacturers, service providers and suppliers. Business partnership foster collaborations are to provide new solutions, giving customers more options. Current examples include collaborating with THAICOM to provide Station on-the-move services and leasing the DVB-T2 broadcasting system used by MCOT Public Co., Ltd.
Product Innovation
It is referred to changes in "Products and Services" of the organization to be modernized and in line with current technologies and best serve customers' demand
Process Innovation
It is referred to changes in production process, product presentations, release of new innovation to the market for just-in time products and services presentation.
Position Innovation
It is referred to changes in type of products and services or changes of position of products and services ever launched to the market to be updated and modernized for perception and comprehension.
Paradigm Innovation
It is referred to innovation to conceptual changes (Change in Mental Model) for products and services creativity.
Staff
PlanetComm encourage all levels of employees to undergo training in new technologies and products, operating skills and work ethics. Therefore, the company arranges for skilled technicians of both domestic and overseas manufacturers, as well as academia and specialist to hold exercises in the followings;
Vendor's Certificate, via training sessions held by vendors for engineers in its technology and products. Most engineers at the company have received vendor certificate for meeting their standards.
General Skills Training, via continual training courses held by specialists' lecturers on various topics, such as teamwork and the 5S methods. Employees are encouraged to cultivate positive attitudes and improve their skills and efficiency, and team working.
English Language Training, via regular training course in preparation for the AEC markets.
Facilities Competency
PlanetComm maintain the capacity to deliver quality services in a timely efficient manner. Therefore, the Company has ensured the availability of the following:
Workplace, which consists of 4,000 square meters partitioned into 8 conference rooms, an equipment testing room, the RF Repair Center and a Satellite vehicle repair shop for most efficiency to meet customer needs.
Spare Units: PlanetComm keeps well-stocked. This includes courtesy equipment used in after sales support to repair or replace damaged or defective products. Spare units and parts are also used for both demonstrations and troubleshooting, allowing customers to make confident telecommunications investments.
RF Repair Center which has more than 30 million baht in test equipment and electronic components. And the company also capable of performing repair services on RF equipment by other manufacturers, such as Comtech EF Data, Comtech EF Data, Xicom, CPI, and Advantech.
Professional Services
Held to strong 9001 standards of professionalism and customer care since 2001. ISO 9001 standards ensure that the company's management maintains international quality and is subject to ongoing.
The Company has considerable advantages due to its principles of innovation and competency and has built a strong reputation. Many leading organizations and manufacturers trust the Company to provide quality and cost effective services related to the design and integration of telecommunications and broadcasting and digital TV system. This trust also comes from the Company's emphasis on social responsibility, as follows
Proven Experiences
The Company has been a provider of telecommunications services since 1994.
The Company has been entrusted with the comprehensive services, from consultation and design to integration and customization of telecommunications and broadcasting and digital TV systems, Its domestic client base includes leading organizations in both public and private sectors, communications service providers, Ministry of Finance (Thailand), OTT Public Co., Ltd. and TV Stations for Channel 3, 5, 7, 9, 11 and TPBS, ASEAN clients include Telekom Malaysia Berhad, Camintel SA., Department for Civil Aviation (Myanmar) and more.
Vendor Recognition
From leading manufacturer that can attest to the Company's business capacity and quality control. The Company as an authorized distributor of products and services by world-class vendors such as CISCO, Thales, GE, Comtech EF Data, Viasat, Harmonic, Evertz, Net Insight, and Sony. The Company and its employees have received awards and certificates from these vendors in recognition of technical and marketing achievements which can verify the quality of its products and services.
Corporate Social Responsibility (CSR)
which continues to guide business operations. The Company aims at becoming a national asset with sustainable growth. Therefore, it places priority on participation in social and community activities. The Company's CSR policy can be divided into three main parts:
Educational
Environmental
Community support
Past CSR works involved cleaning Sai Kaew Beach, Koh Samed, Rayong, giving desk calendars for Braille production and financial support given to the Foundation for the Blind in Thailand under The Royal Patronage of H.M. the Queen.