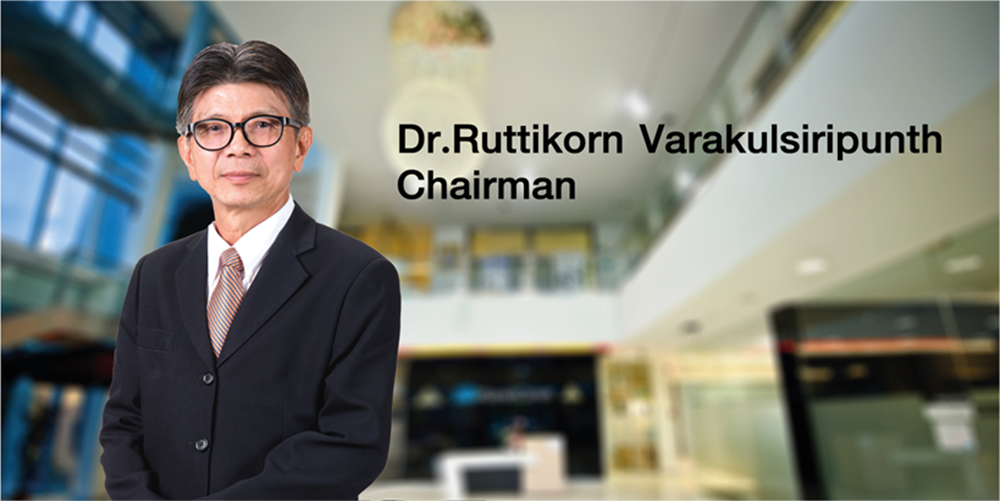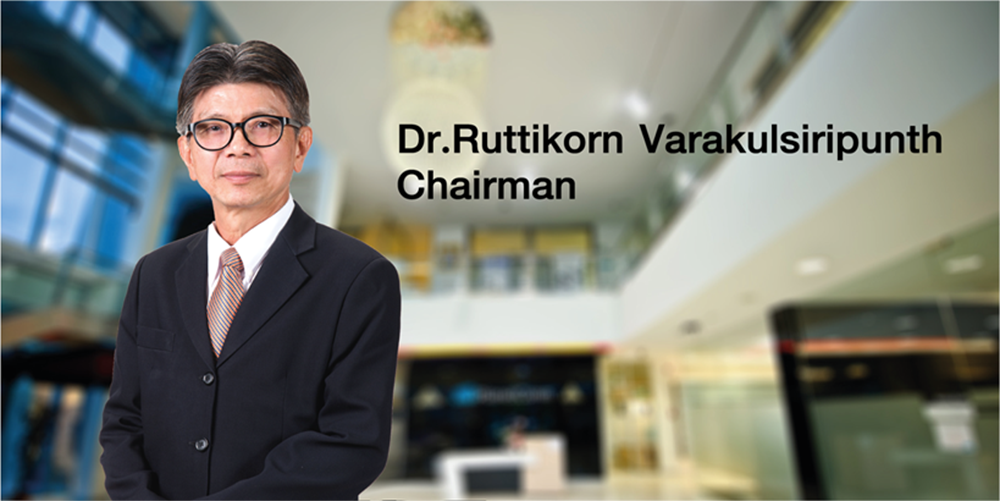 The year 2020 was such a challenging year for Planet Communications Asia Public Company Limited or PLANET due to COVID-19 pandemic which global and Thailand economic portfolio have been drastically affected. For us, we as one of the affected entrepreneurs have prepared to be responsive and adjust to this situation; therefore, our turnover in 2020, far-fetched to the set target was even satisfactory.
For over twenty-seven years, starting from our establishment in 1994, with our experiences, competency and professionalism in telecommunications business, bringing to customers and business partners' confidence, we have been sustained and continued our business expansion, even in the critical year 2020. Our business has been moving forward as our set strategies in line with the era of rapid change of technologies, aimed at serving and meeting public and customers' needs, resulting in respectively good signs and opportunities in the future.
The basis of our business operation is on corporate good governance, moral and ethical operations, equal responsibility and fairness for all stakeholders, optimal use of resources as well as social, local, environmental responsibilities in safety, quality of life aspects, taking part in our sustainable growth. We are committed to giving importance and being aware of equal and fair practice of shareholders' fundamental rights. We determine to sincerely comply with commercial conditions and give importance on accurate, complete, transparent accountability, focusing on continuously relationship establishment of relationship with business partners, public and private organizations through activities.
The year 2021 is our important step completely forwarding to Digital Technology Provider, focusing on research and development, designing, and systems integration for new solutions to provide complete services for public and private customers aimed at upgrading quality of life to be responsive with rapid changes. This is our great opportunity because it is new big market with high demand. With our professionalism and expertise, we can be confident that this will be good for our business operation onwards.
Lastly, as Chairman, I would like to say thank-you for all shareholders, business partners, and stakeholders as well as all managements and staff for your participation in supporting our business for stable and sustainable benefits for all of us.
Dr. Ruttikorn Varakulsiripunth
Chairman of Planet Communications Asia PLC.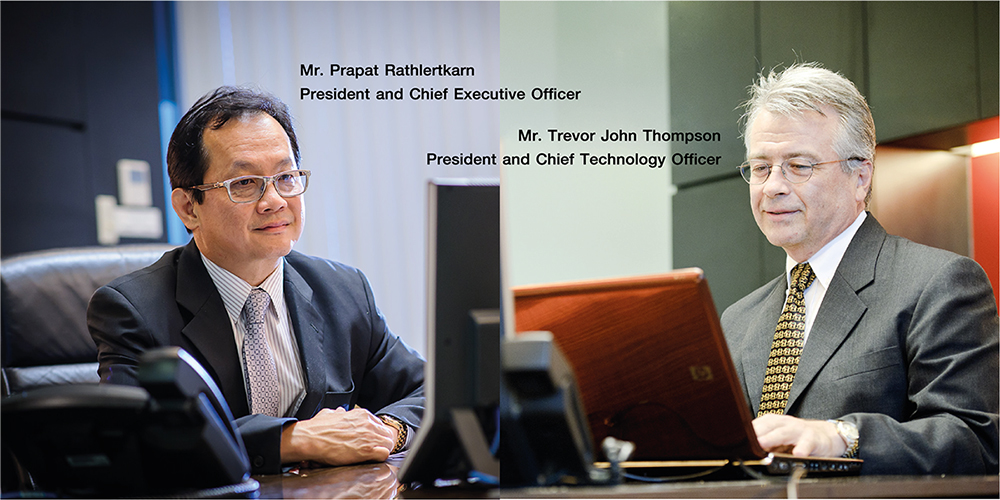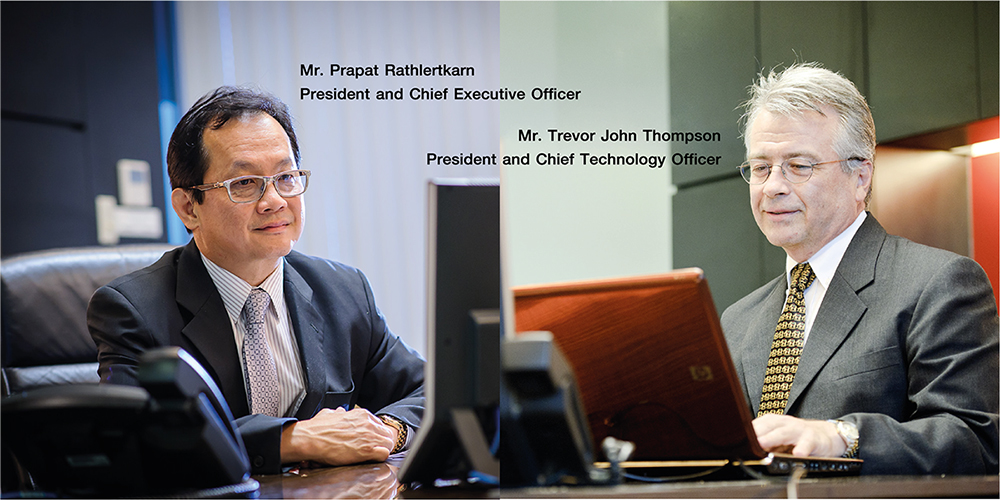 In 2020, COVID-19 pandemic gave drastic effects to the overall economic which made it as another challenging year of Planet Communications Asia Public Company Limited or PLANET because the supply of giant telecommunications equipment and digital TV broadcasting which is our main business as well as our revenue from our sales on mega projects have been affected from public procurements on bidding projects postponement.
However, our careful business plans by increase the efficiency of cost management and control of unnecessary expenditures, including change of working process by ERP system can efficiently maintain our profitability. This is our preparations to be responsive with future uncertainties. To strengthen our organization, in 2020, we did not delay to develop our human resources for expertise, IT knowledge, learning rapidly-changing and emerging digital technologies as well as digital technologies goods and services development, for example, Cloud, IoT, Ai and Cyber Security to serve Emerging Market.
In 2021, we will step forward to complete Digital Technology Provider by gearing our organization with four groups of technology. The one is old business consisting two main businesses including Telecommunication and Cyber Security and another one is new businesses focusing on New S Curve including Digital Technology and 5G technologies products, for example, Cloud Computing, IoT Platform, CCTV/Video Analytics, Data Center, Telemedicine and Energy through 5G telecommunication networks.
For over three years, four groups of technology have been used for research, development, design and complete system integration, producing new smart solutions. In 2021, we focus on approaching four new markets with high demand trend for smart technologies, including Smart City, Smart Factory, Smart Office, and Smart Healthcare, mainly aimed at minimizing costs, increasing working efficiency for public and private organizations and upgrading people's quality of life in health and safety aspects. In collaboration with our partners, smarts technologies have been leadingly implemented and successfully tested for many projects, for example, 5G Banchang Smart City Project and Phuket Smart City Project, etc. which are model projects for municipality's construction for other smart cities. This is our good trend and business expansion in the future. We can be confident that in 2021, we set our growth at 25% and in the next
three years, our revenue would reach two thousand million Baht.
Lastly, we will operate our business in strict compliance with corporate good governance, transparency and all kinds of anti-corruption, as well as local,
social and environmental responsibility for sustainable growth of our stakeholders. Moreover, we are aware and give importance on fundamental rights of
our shareholders, define policies on equal and fair practice, right protections for all our shareholders, commitment to compliance with trading terms as well
as business partnership contracts in good faith.
Mr. Prapat Rathlertkarn
President & CEO
Trevor J. Thompson
President & CTO