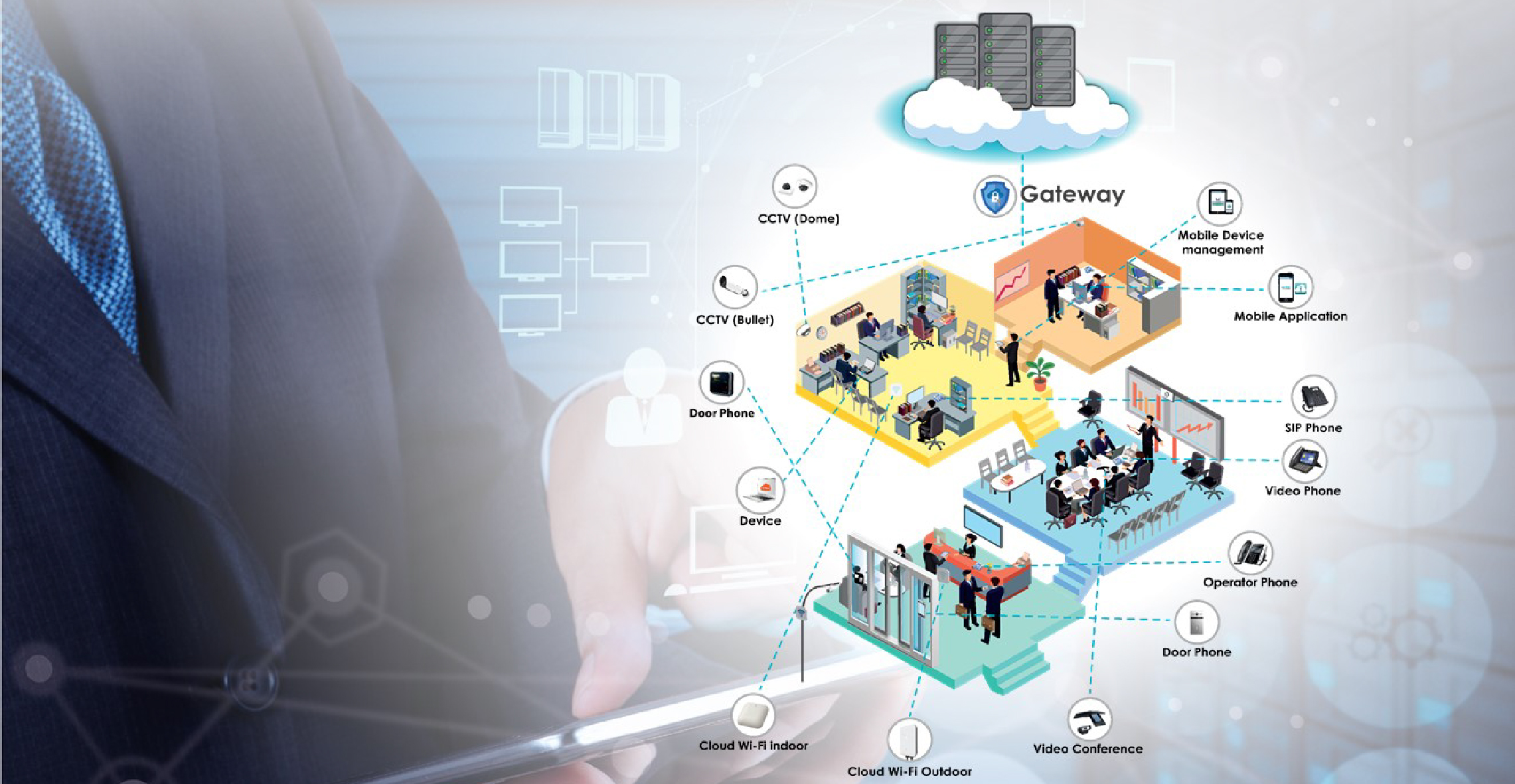 Cloud Office Solution is the Smart Cloud Office system with following three services.
Providing central IT system service by Cloud Software.
Providing terminal equipment for office application.
Providing maintenance , consultancy, audit and troubleshooting services (Managed Services) by professional team for efficient control in quality of service The service fee is based on monthly or annual packages, instead of the investment on IT system and terminal equipment for office for cost economization. The Cloud service can be promptly used, quickly installed and highly volatile for increasing or decreasing number of users as demanded. The system or product can be customized by organization for efficient works anywhere and anytime.