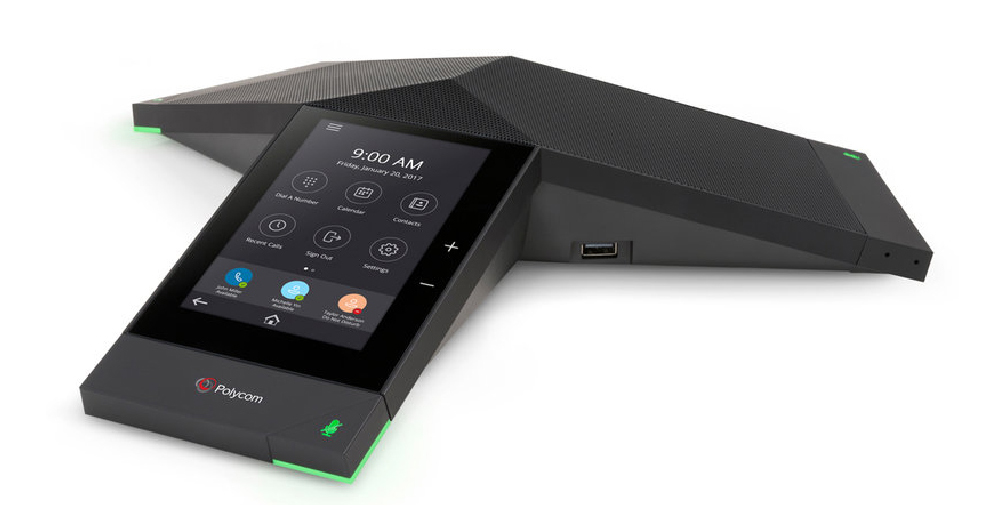 The new standard in conference collaboration for
Skype for Business environments
Poly Trio 8500 takes the ordinary conference call experience to the next level. Getting conference calls started shouldn't be hard, frustrating or timeconsuming. The sleek and sophisticated design of the Poly Trio 8500 makes navigation simpler than ever to use. Easily start calls on time, every time with the same interface you already use on your Skype for Business desktop client. And with Poly's legendary voice quality, you can be sure every syllable is crystal clear with Poly HD Voice technology.
Benefits
Encourage user engagement witha simple-to-use interface and onetouch-join calendar integration
Future-proof solution with option to add video conferencing and content sharing
Maximize investment—hybrid registration allows for endpoint registration on multiple platforms
Easily provision and manage using Poly RealPresence Resource Manager software*
Configuration templates make customizing the interface easy, accommodating your organization's usability and security needs
Legendary Voice Quality
Poly Trio 8500 is equipped with the industry's most advanced sound quality including HD Voice and Polycom Acoustic Clarity technologies which combines industry-leading full duplex, echo cancellation, and noise reduction with advanced voice processing. With 14ft/4.3m of pick up, it is ideal for the midsize conference room.
To ensure you experience an uninterrupted flow of ideas, Polycom's patented NoiseBlock technology will automatically detect non-speech noise and mute the microphones for you. They will automatically unmute when speech is detected, allowing your conference to keep moving seamlessly.
Skype for Business/Office 365 certified
Working together with Microsoft, we have designed the Poly Trio 8500 to maximize the power of Skype for Business and Office 365. Only Poly Trio conference phones can claim the Skype for Business certified distinction. Extend the simplicity of Skype for Business from the desktop to the conference room—making it a consistent experience and ensuring broad user adoption.
Future-proof for video and content sharing
Poly Trio 8500's incredible adaptability allows you to use it as a conference phone or simply add the Poly Trio Visual+ and qualified USB camera, and suddenly you have a cost-effective business-class video conferencing and content sharing solution ideal for huddle rooms.
You can also use your personal devices—wired or wirelessly—via USB or Bluetooth for full, rich sound when using cloud conferencing or VaaS solutions.
| Accessories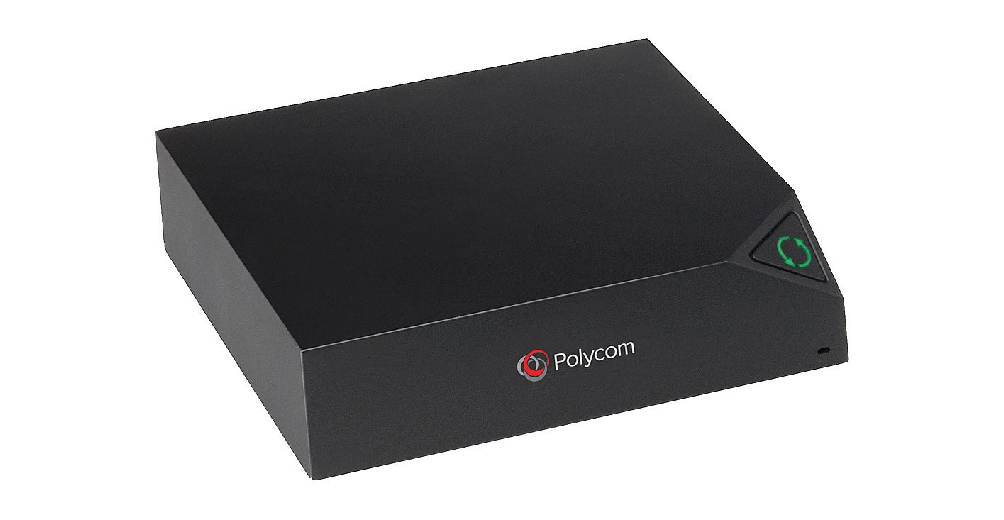 Poly Trio Visual+
Turn your audio calls into productive, collaborative meetings