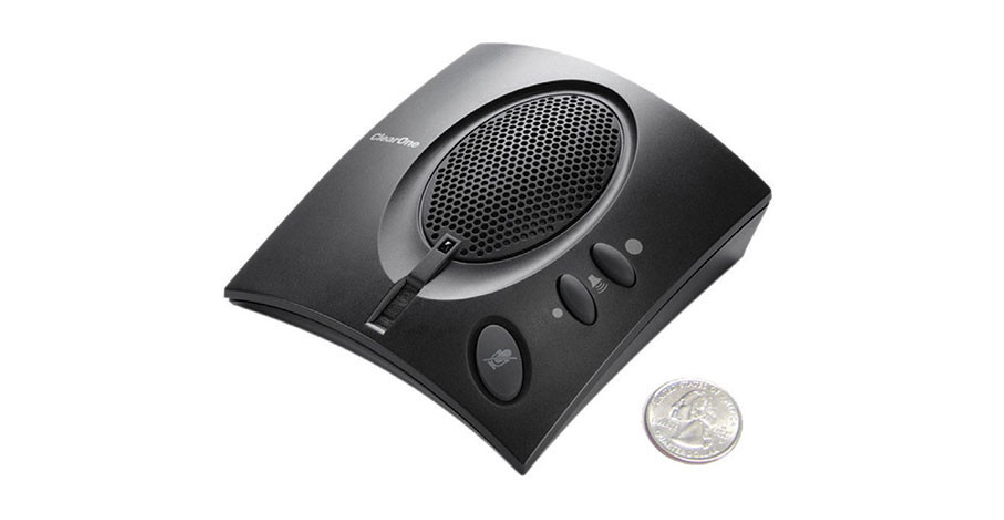 Personal USB PC speakerphone provides unmatched audio clarity
and simple connection to multiple devices
The ClearOne CHAT 50 personal, USB-powered speakerphone is a mobile audio peripheral that connects to a wide variety of device, providing crystal-clear, hands-free audio for ad-hoc conferencing or audio playback. The small form factor is sleek enough for desktop conferencing, yet rugged enough to be completely portable. The ClearOne CHAT 50 is hands-free laptop and cell-phone conferencing are possible any place, any time.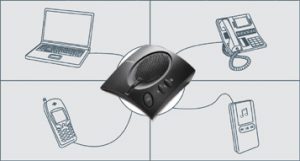 Unsurpassed audio clarity
ClearOne's market-leading HDConference™ audio technology provides crystal-clear conferencing sound:
Proprietary echo and noise cancellation algorithms prevent distracting audio
Full-duplex audio means no cutting in and out
Automatic gain and level controls adjust mic and speaker levels automatically
First-mic priority intelligently focuses mic levels based on who is speaking
Adaptive modeling-continuously samples room acoustics for any changes
Sensitive microphone array provides 120-degree audio pickup up to 8 feet away
Large loudspeaker for rich, clear conferencing or audio playback
Completely portable

Sleek enough for professional office environment yet rugged enough to toss in your bag and take on the road
Powered solely through laptop USB

Ease of use

True plug-and-play capability