HDC-4300
Super Motion Camera with 4K Capability
No compromise 4K/HD live productions Giving you total control of your content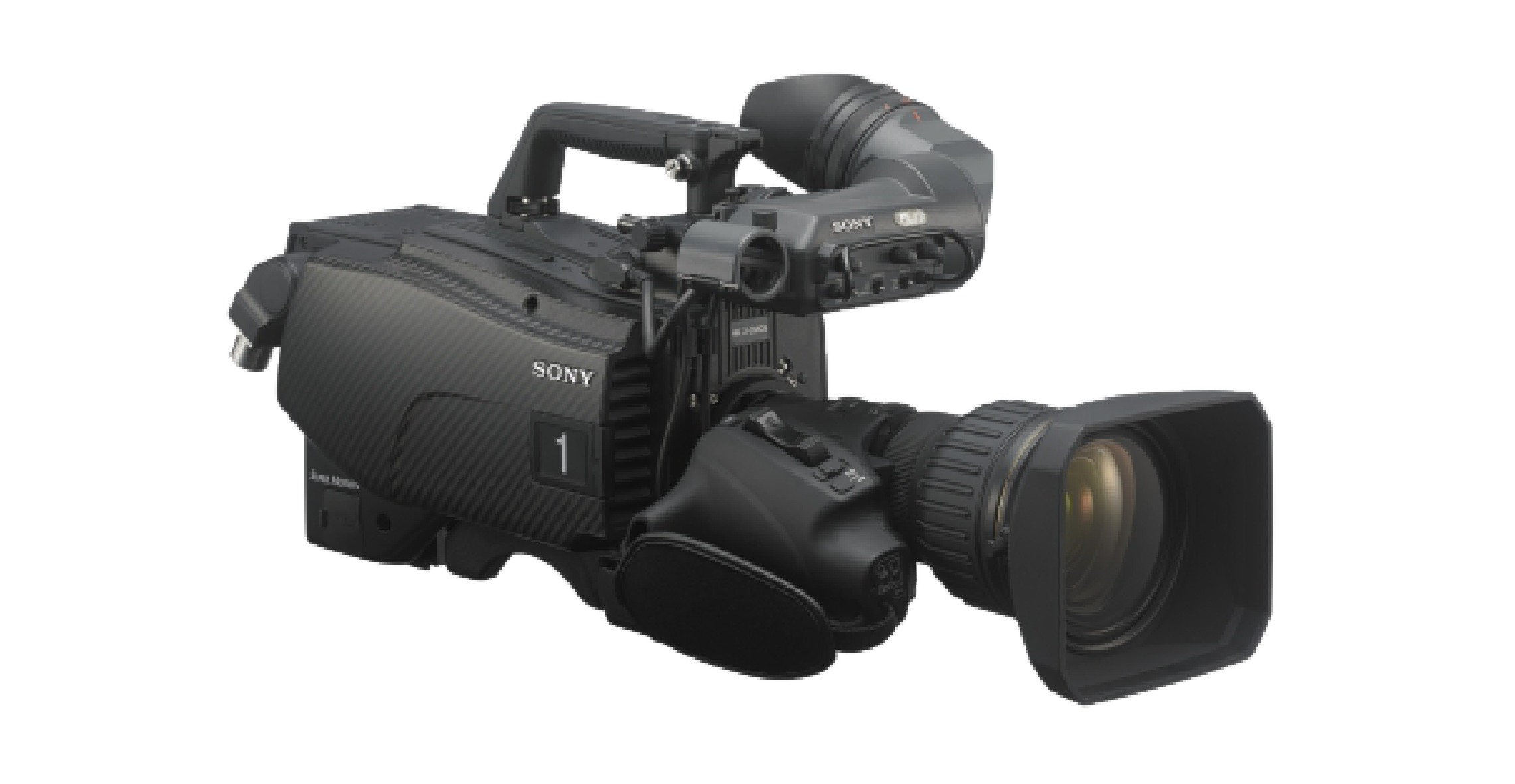 Flexibility to build the system that works for you
The HDC-4300 system camera with real 4K imagers seamlessly integrates with HD infrastructures and accessories, and the world's most advanced 4K live production workflows. Software option upgrades for amazing 8x HD super slow motion*1 and to add 4K image capture*2 to standard HD outputs give you great flexibility to create the live production system you need. Both permanent and pay-per-use software options are available.
*1 SZC-4002 software option increases standard 3x HD super slow motion to 4x, 6x and 8x HD super slow motion.
*2 SZC-4001 software option enables 4K capture.
World's first three 2/3-inch 4K imagers for 4K and HD multi-platform output
The HDC-4300 delivers superb 4K images thanks to its three 2/3-inch 4K imagers with Sony's latest designed optical system, supporting ITU-R BT.2020*,1 and providing a wide color gamut. The HDC-4300 delivers true-to-life images that make the audience feel as if they are actually there.
*1 : ITU-R BT.2020 is the specification of video format defined by ITU-R. The HDC-4300 does not cover it in full.
HD 8x super slow motion
The HDC-4300 captures 1920×1080 high definition images up to 3x super slow motion as standard and up to 8x super slow motion*1 with an optional software upgrade. This provides an amazing maximum frame rate of 479.52 fps (60Hz) or 400 fps (50Hz), allowing you to create sensational super slow motion sequences of key moments in a game or event, offering audiences unprecedented views of subtle body movements, muscle actions and spray of sweat that could not be normally seen by viewers.
*1: SZC-4002 software option for 4x, 6x and 8x HD super slow motion.
Direct installation of B4-mount lenses
Thanks to the 2/3-inch camera mount, the HDC-4300 works directly with B4 lenses. The B4-mount supports both HD and 4K lenses, allowing you to use B4-mount high power large lenses to capture sports scenes with a deep depth of field.
Seamless integration into Sony HD workflows
The HDC-4300 is part of Sony's acclaimed and widely adopted HDC Series family of live production solutions and benefits from direct compatibility with its wide range of accessories, including viewfinders, large lens adaptors, remote control panels and camera control units.
Smooth and easy migration from HD to 4K
The HDC-4300 is designed to fit into the growing Sony 4K live production environment alongside the PMW-F55 and F65 live camera configurations. With an optional software upgrade*2, the HDC-4300 enables 4K capture for multiple 4K and HD outputs, working directly with the BPU-4000 baseband processor unit and the HDCU-2000 or HDCU-2500 camera control units.
*2 : SZC-4001 software option to enable 4K capture.