ICP-X7000
Control panel for XVS Series and MVS-X Series switchers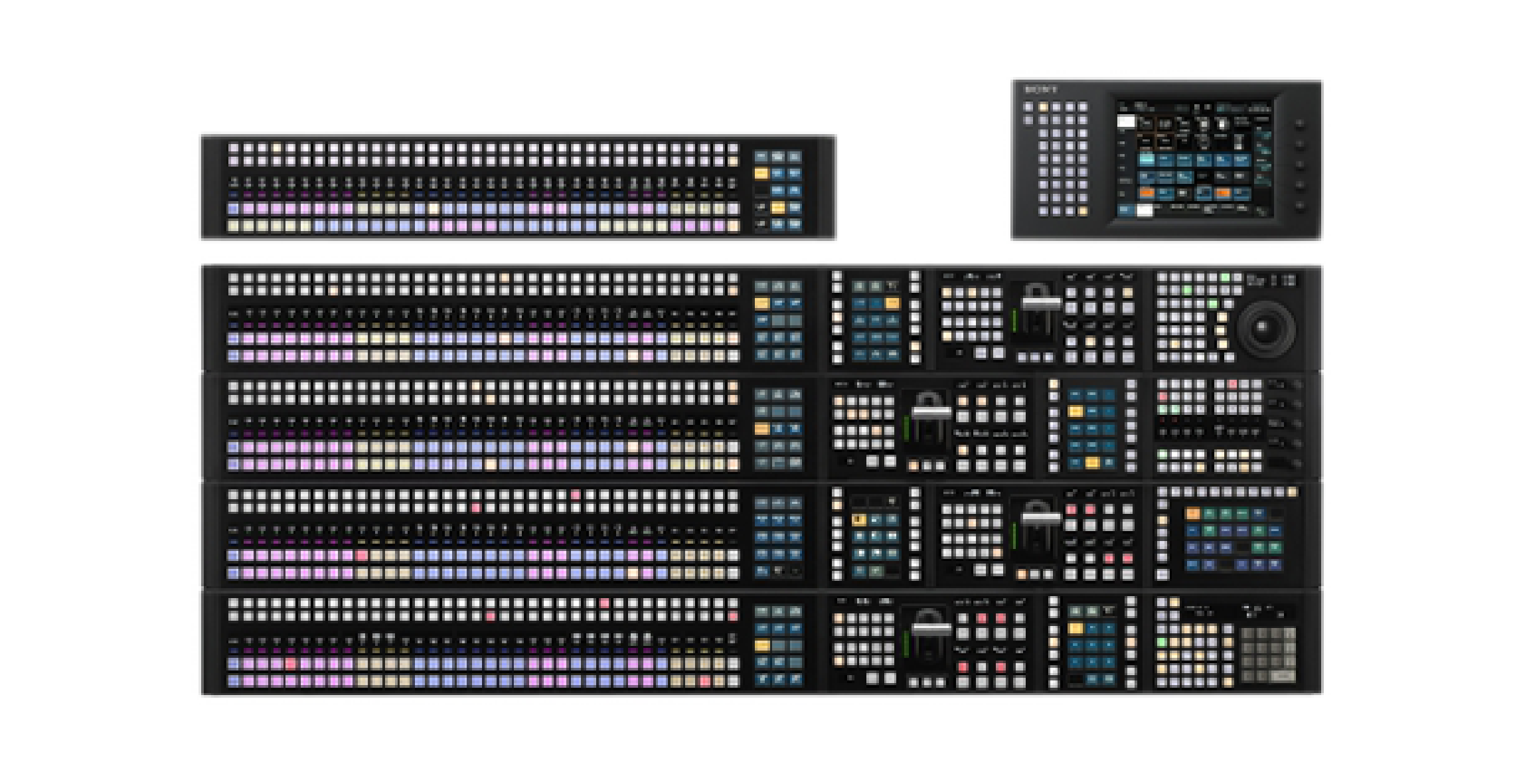 Assignable modular X-Panel design for XVS Series and MVS-X Series switchers
Sony is the pioneer of the modular style of design, with the operational heart for video switchers. Now Sony is introducing the new ICP-X7000 Series Control Panel "X-Panel" switcher control panel, inheriting all of the modular capability and operability from the CCP-8000 Series MVS Control Panel which has firmly established a stellar reputation since its debut in 2001.
The X-Panel offers very flexible panel configuration with a modular design style, providing a flexible mounting style for slat or curved mounting, or even for splitting into two positions.
The X-Panel can be combined with the XVS Series switchers as well as the MVS-X Series switchers, keeping its modulability and operability.
Control panel selection to best suit varying needs
The X-Panel has a variety of panel selections; 1 M/E through 4 M/E control panel rows, 20 XPT, 28 XPT or 36 XPT buttons, standard, narrow or small panel chassis, combined or separated panel row configuration, physical or virtual control surface. These types of control panel are suitable for any facilities, from areas where control space is sufficient, such as main control rooms and large OB trucks, to where space is strictly limited, such as the back bench in main control rooms, small OB trucks, small news production rooms, and more.
Flexible X-Panel assignable modular design
The X-Panel offers very flexible panel configuration with a modular design style, OLED display, RGB XPT buttons, and LCD button pad. The button layout has also been redesigned to provide operators with steady status recognition and the confidence of button push accuracy. And the X-Panel is highly assignable; XPT FlexiPad allows function-mapping customization according to your operators' preferences.
Single panel and multi-panel configurations increase your options
With System Interface Unit (SIU) MKS-X2700 or MKS-X7700 as a device controller and Switcher Control Station (SCS) PWS-100SC1, you can operate the switcher as a single panel system or multi-panel system, greatly increasing your options.