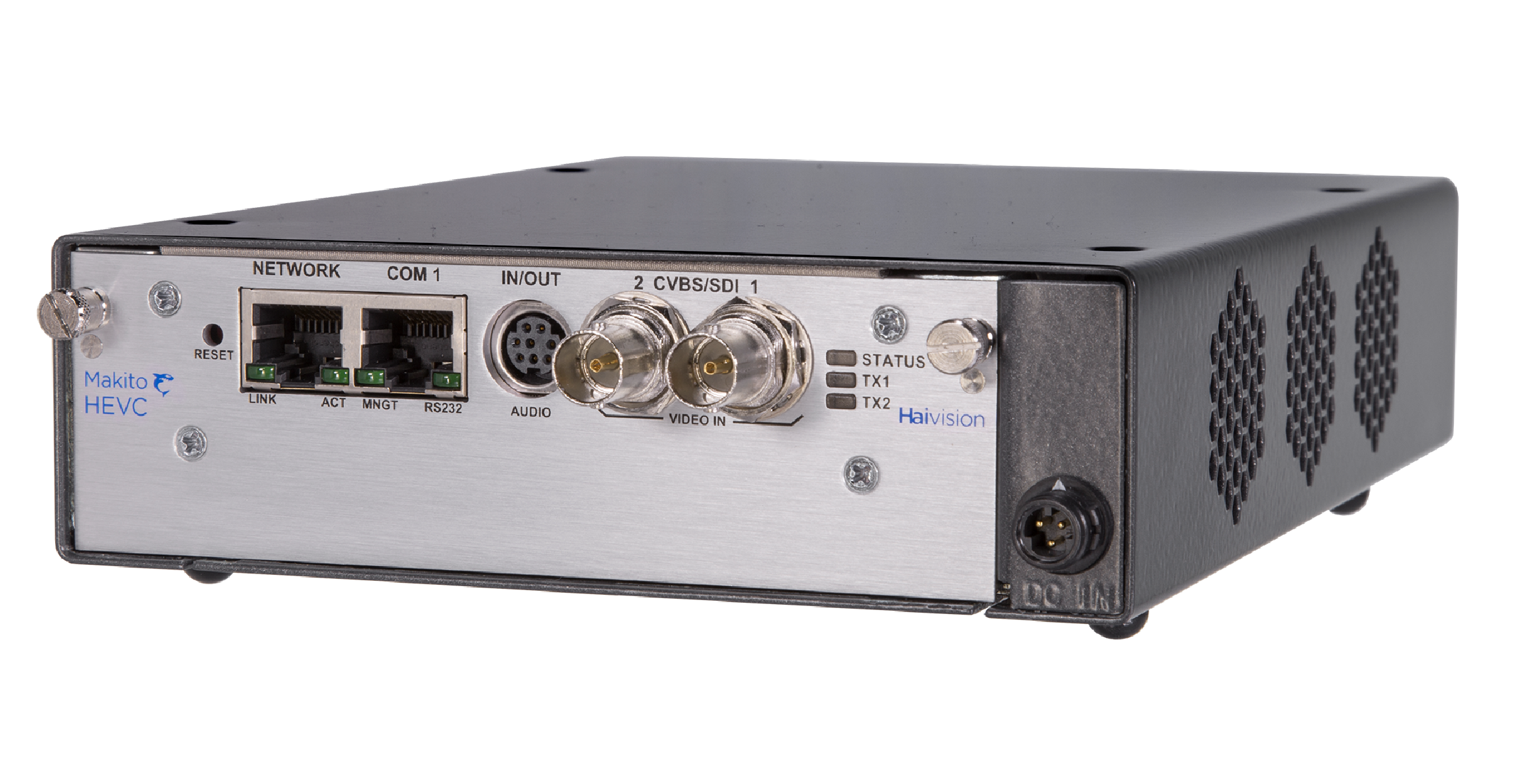 Makito X HEVC video encoder transports secure, high quality, live HEVC/H.265 and AVC/H.264 video over any network at extremely low bit rates.
It is the ideal encoder for broadcasters and defense organizations for live, interactive and bandwidth constrained backhaul and distribution applications.
Makito X HEVC can reduce bandwidth requirements by 50%, while maintaining video quality when compared to H.264 encoders.
The Makito X HEVC differs from competing HEVC encoders by combining the existing four engine H.264 architecture found in the Makito X while adding a dedicated HEVC encoding engine to the appliance.
Makito X HEVC supports existing H.264 workflows, and offers the best-in-class HEVC performance, future proofing your video streaming workflows.