Military Tactical Mobile Solution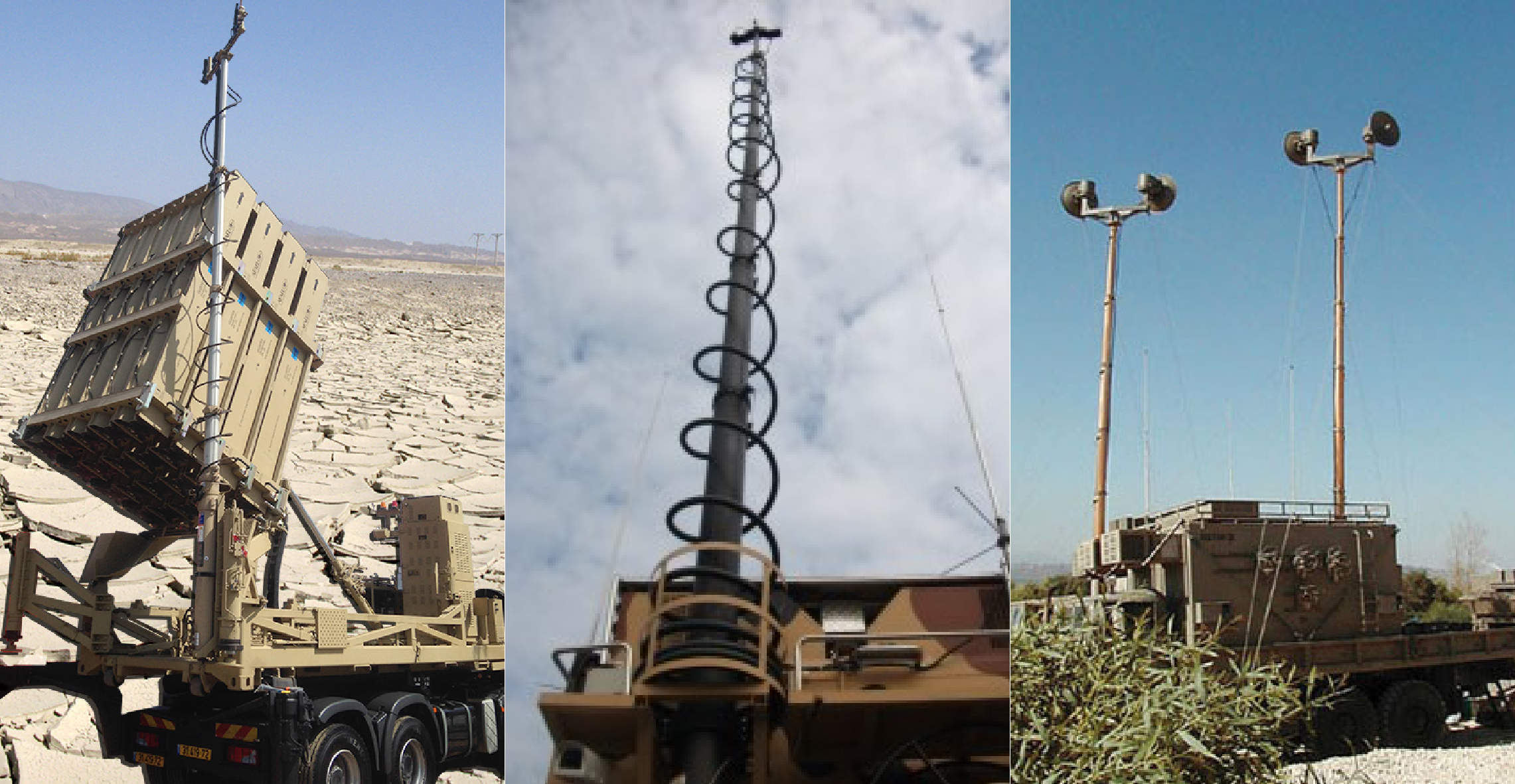 The Will-Burt Company, along with its subsidiaries GEROH and ITS, offer a broad selection of mobile telescopic masts, lattice towers and accessories to elevate a variety of mission critical payloads. Each family of elevation solutions is designed and manufactured with a unique set of characteristics tuned to optimize payload performance and meet the most stringent performance criteria. High performance tactical trailers round out the military offerings of The Will-Burt Company.
The ability of Will-Burt to deliver superior elevation solutions is attributed to its worldwide leadership in the industry for over 30 years. Teams of experienced research and development engineers, design engineers and ISO 9001:2015 quality systems certified manufacturing experts are backed by a sales and marketing support structure focused on delivering the correct customer solution on time, every time.
Whether your program requires a commercial off-the-shelf solution or a highly engineered customized product, The Will-Burt Company has the experience, design know-how and manufacturing capabilities to meet your unique requirements.
THE ADVANTAGES OF THE WILL-BURT COMPANY
Worldwide elevation leader for over 30 years
Wide array of elevation products designed for specific missions
ISO 9001:2015 quality & ISO 14001:2004 environmental systems certified manufacturing
Innovative custom solutions designed by experienced engineers
Superior customer support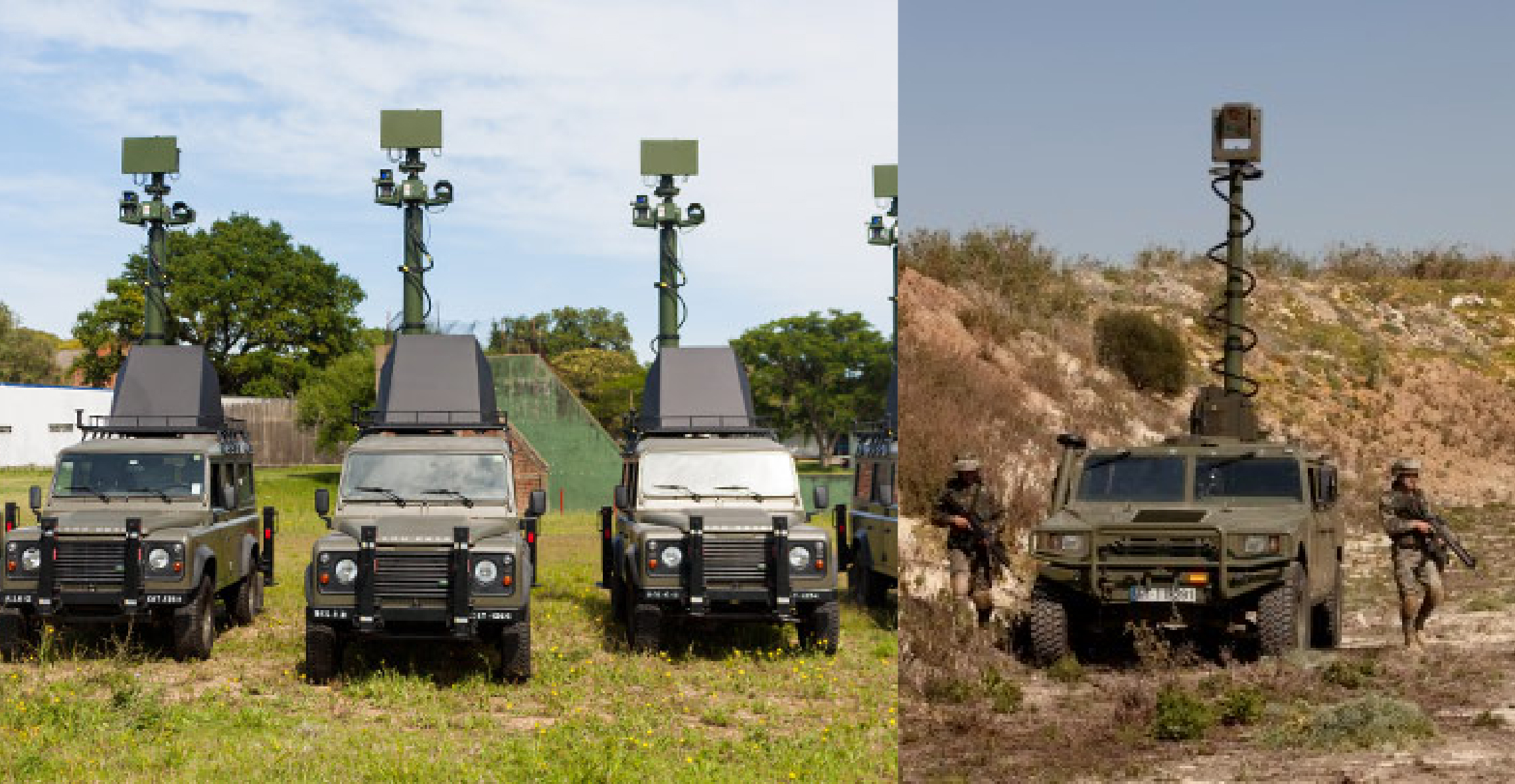 Stiletto
High performance composite telescoping mast
High  pointing  accuracy  and  low wind deflection: Internal keys and rigid design maintain azimuth and eliminate the need for guylines.
High weight lifting capacity for greater safety and payload accommodations
Higher strength for lighter weight: Lightweight carbon fiber construction driven by stainless steel electro-mechanical drive screw
Advanced safety: Automatic sectional locking assures personnel and payload safety
Low maintenance costs: Easy, routine field and depot maintenance
Use in harsh environments including ice and high wind:Positive retraction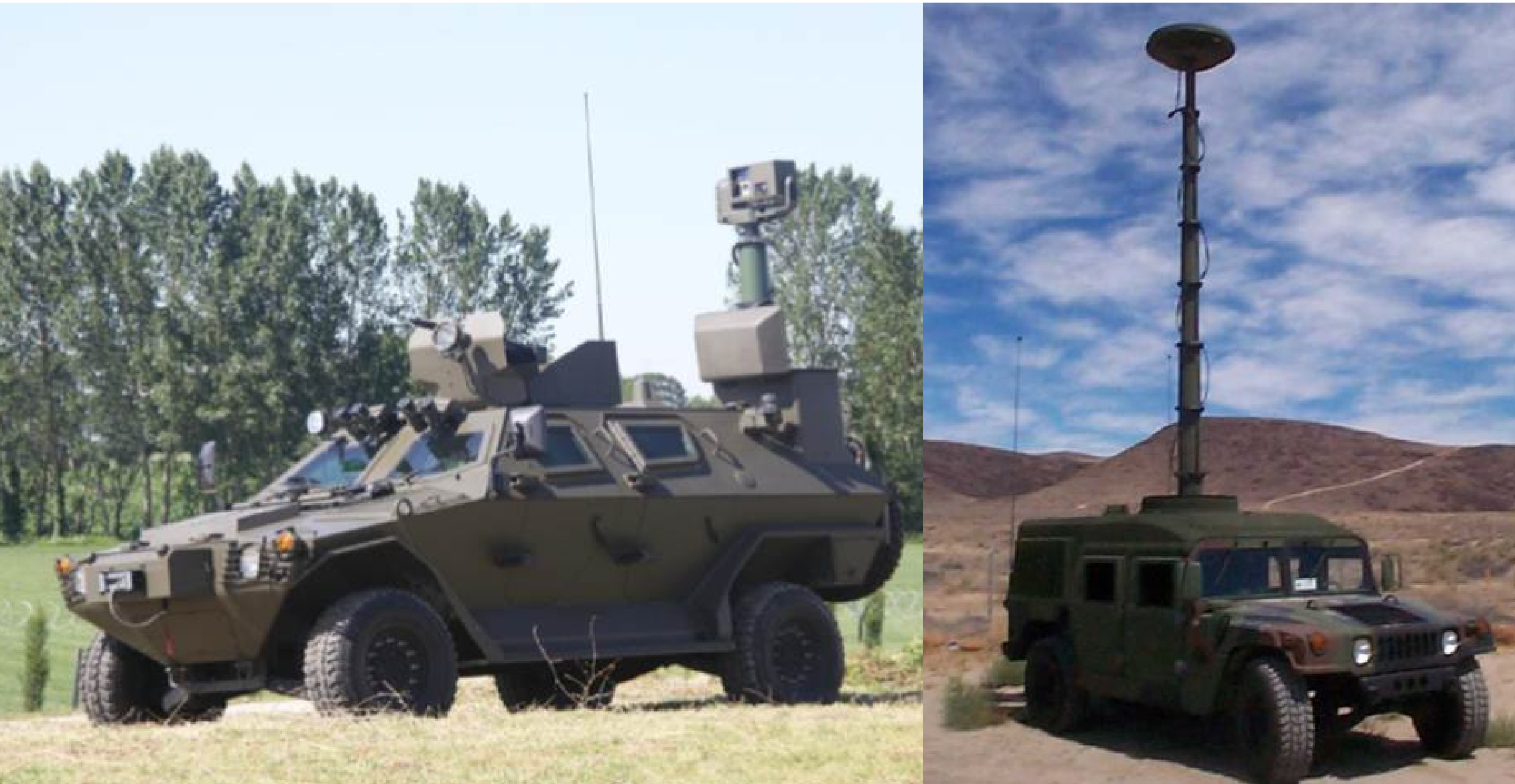 Stiletto HD
offers additional benefits over the standard Stiletto design
Greater pointing accuracy:  Greater  strength and rigidity, lower wind deflection
48% lower linear deflection
Greater lifting capacity: Higher  load  drive system capacity for heavier payloads
Increased stability: Due  to  additional tube overlap
Increased safety: Three locks on heavy-duty collars
On-The-Move: Persistent surveillance (Consult factory for OTM payload capacity – 6 m HD model only)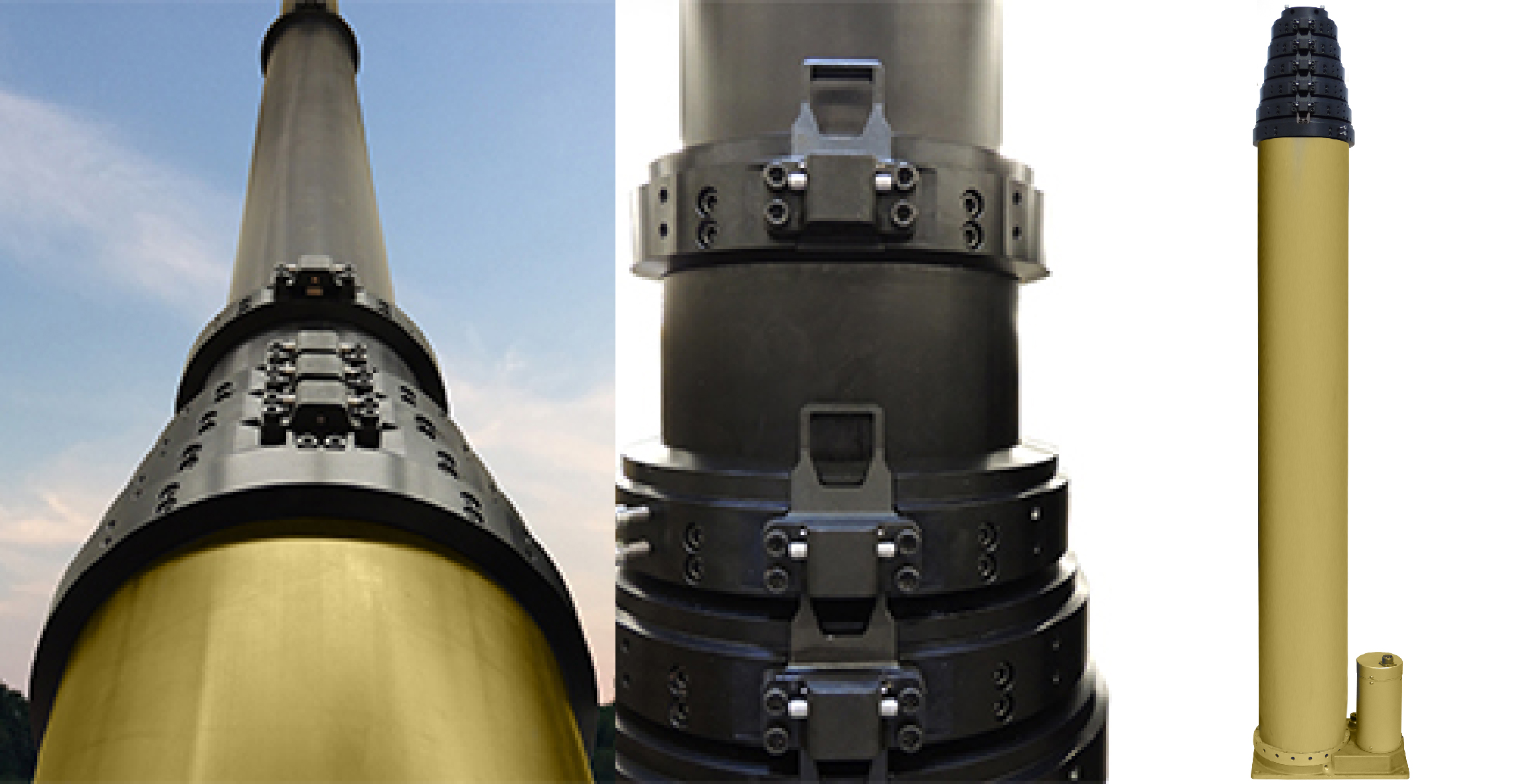 Stiletto AL
High accuracy electromechanical telescoping mast
No guying required, self-supporting mast
Minimal mast twist

Energized keyway guides in accessory-ready collars

Low wind deflection

 Mast    sections   are   held   tight by constricting wear bands

Quiet Operation

Direct-drive    system    powered    by  environmentally sealed 600 watt DC motor with manual over ride
Patent  Pending  Quiet  Locks  designed for heavy payloads

Reduced maintenance

Clean  air  filter  system prevents  dirt  from entering mast
Integrated dirt/dust wipers and ice-breakers built into collars

High strength alloy construction
Integrated PC control
MIL-STD 810 compliant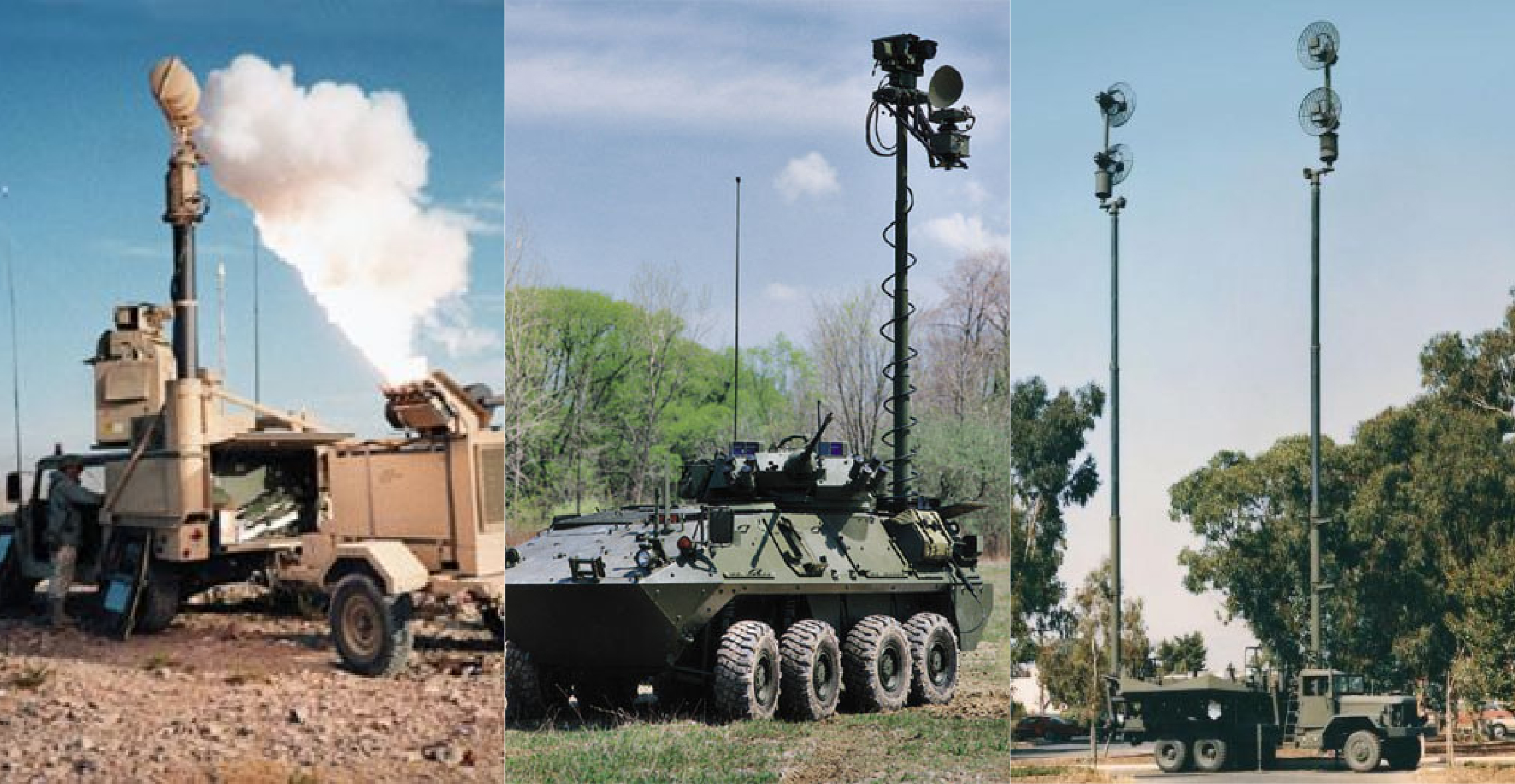 Pneumatic Heavy-Duty Non-Locking (HDNL) and Super Heavy-Duty Non-Locking (SHDNL) Masts
Maintains azimuth – minimal twist deflection: Reliable full-length external keyways.
Operates  in  extreme environments: External wipers protect against sand and dust.
Low maintenance and life-cycle costs: Easy to operate and maintain low friction synthetic bearings.
Long life: Black hardcoat protects against salt fog corrosion.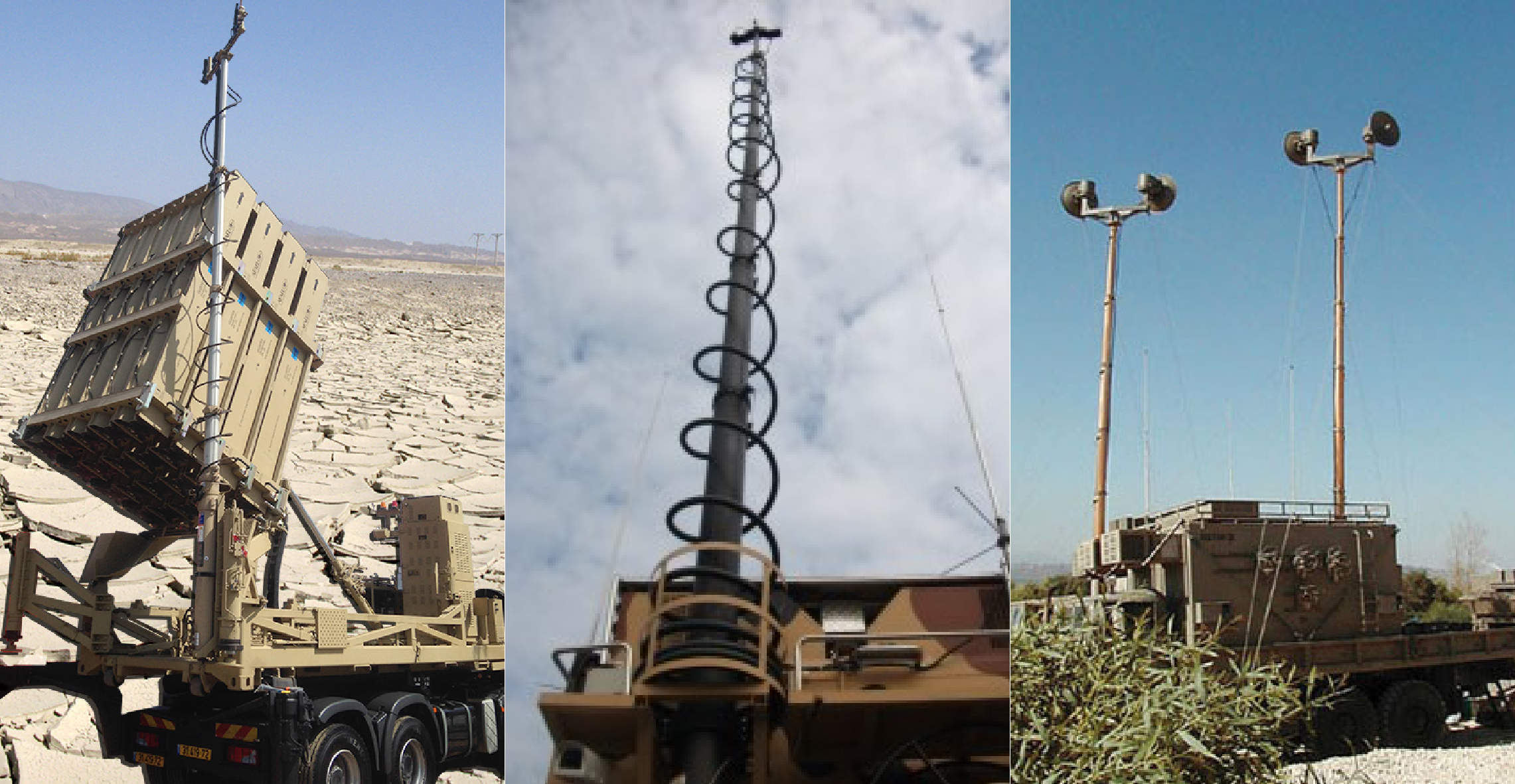 Pneumatic Heavy-Duty Locking (HDL) and Super Heavy-Duty Locking (SHDL) Masts
Two  full-length   external  keys  on  mast sections with matching machined keyways on collars: Maintains directional azimuth
Low friction synthetic bearings: Protects mast sections and collars for smooth operation and long life
Mechanical  Locking  Collars:  Supports high guying forces
Black   Hardcoat   and   sealed  aluminum surfaces: Meets MIL-A-8625 Type III, Class II & Extends life of mast and protects against salt fog corrosion
External  Wipers:  Protects against sand and dust
Ruggedized  Options:  Optional  finishes and features for military applications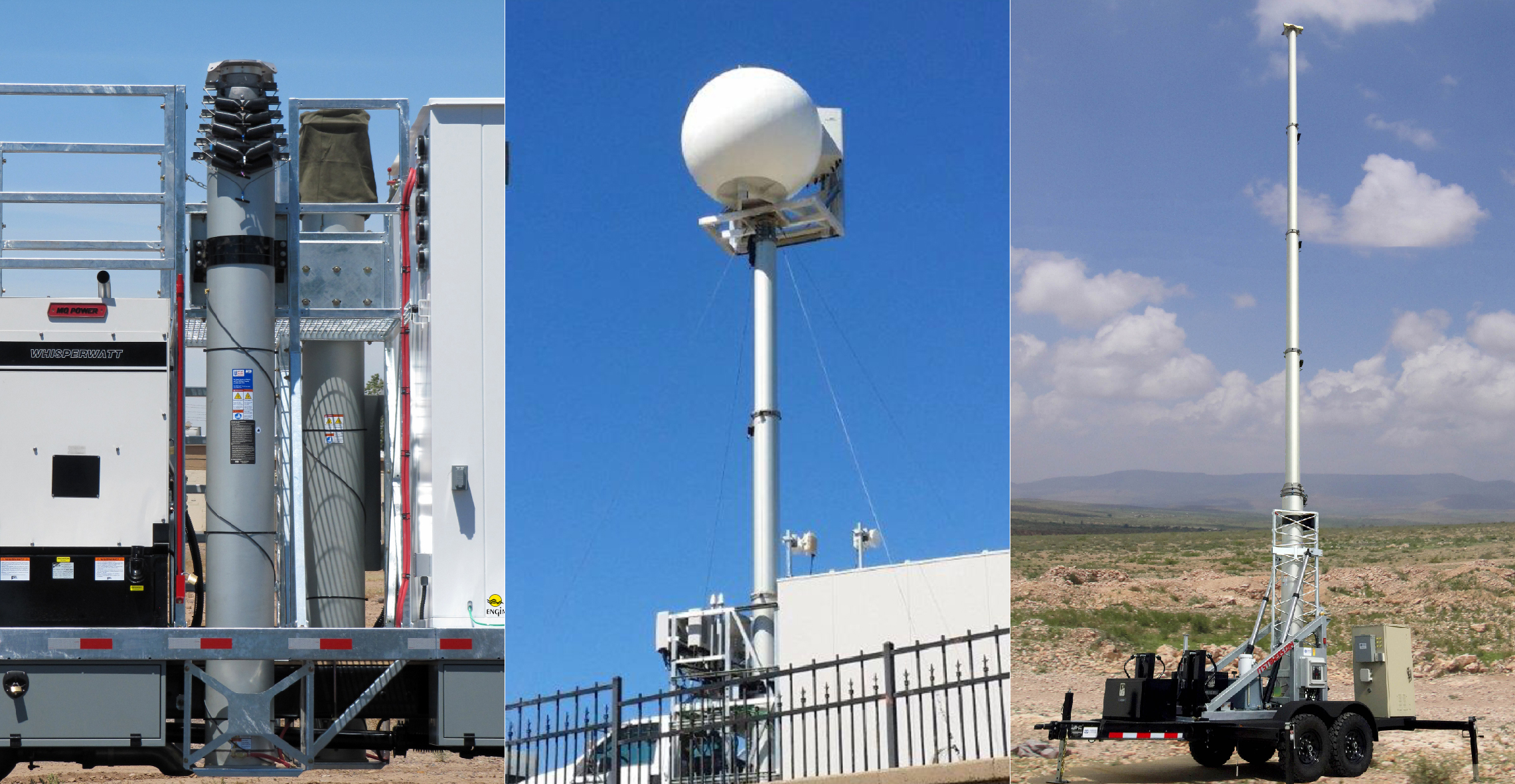 Pneumatic Ultra Heavy-Duty  Locking Mast
Strong

Elevates heavier loads with greater wind sail area
Greater unguyed performance

Fast & Efficient

Lower nested height eliminates the need for costly and complicated tilt systems
Easier to deploy in urban areas
Safe  long-term  deployment  with easy to operate positive locking pins

Reliable

5 year manufacturer warranty
No maintenance required
No hydraulic fluid concerns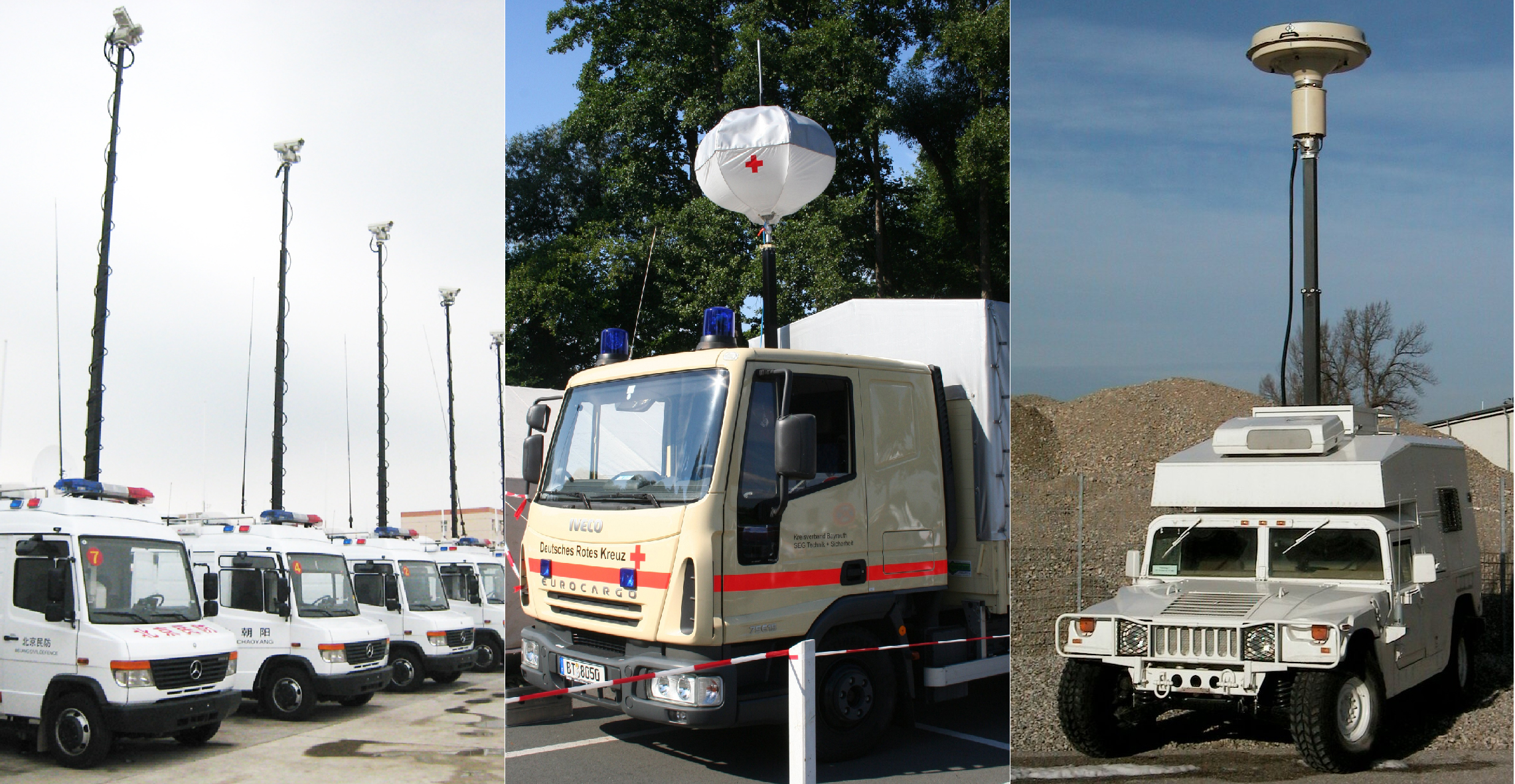 KVL & KVR Light-Duty Crank Mast
Automatic locking system (KVR) Deploy at any height
Precision tube fit Maintains azimuth
Powerful cable drive system Deploy and retract in extreme weather conditions
Optional motor drive system
Designed  for  trailer,  shelter,  vehicle or field mounting
MIL-STD 810–F qualified
MIL-STD 810–G qualified
Field Deployment Kit Optional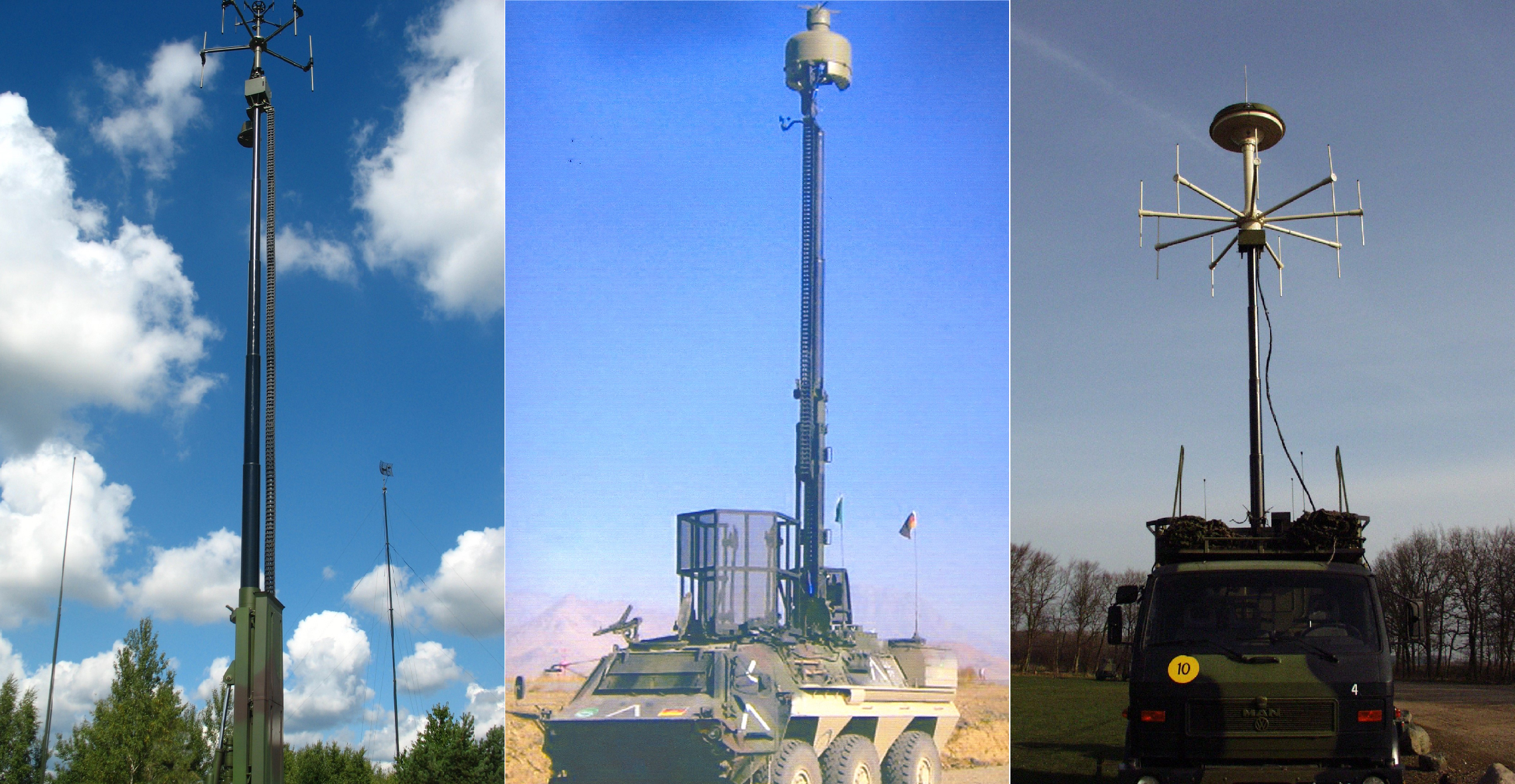 SPM Spindle Mast
Designed   for   heavy  payloads with large windsail areas
Precision  tolerances  maintain  azimuth and minimize deflection.
Precise pointing accuracy excellently suited for optical electronic intelligence, monitoring, and target recognition.
Designed   for   inside  and  outside vehicle installation.
Electronic and Manual Operation
MIL-STD 810–F qualified