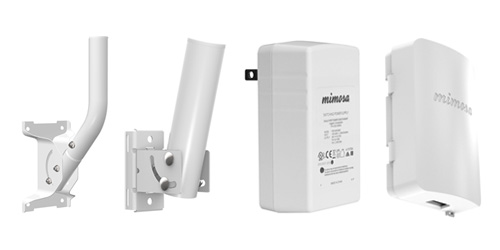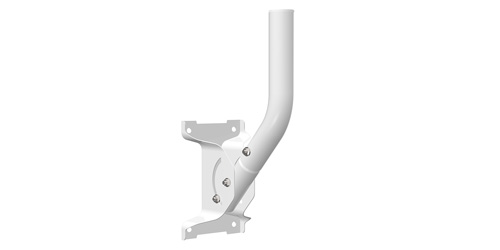 Advanced J-Mount 
The Mimosa Advanced J-Mount accessory accommodates most under roof eave mounting applications. With an extra axis of rotation to align the C5 and keep it level to the horizon, the J-Mount provides three degrees of rotation for elevation, azimuth and pole twist adjustment for precise aiming.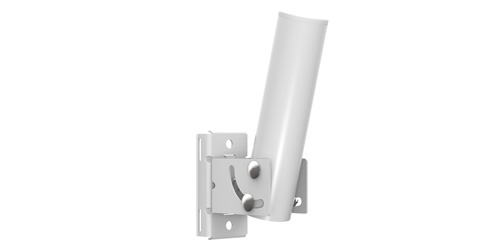 FlexiMount
The Mimosa FlexiMount pole and surface mount accessory accommodates both vertical and horizontal pole mounting applications, as well as basic flat wall mounting where minimizing the distance of the C5 relative to the wall is important.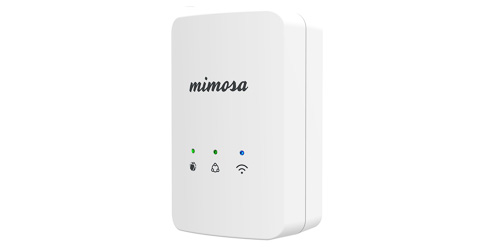 G2 PoE 2.4 GHz
WiFi Gateway
An elegant and compact WiFi Gateway that simplifies in-home managed broadband delivery. Designed to easily install directly into a wall plug, the Mimosa G2 also provides integrated Power over Ethernet for powering Mimosa C5 client premise devices. Offering superior indoor WiFi range, the cloud-managed Mimosa G2 is designed to extend the managed broadband infrastructure all the way to the subscriber's mobile and fixed WiFi devices.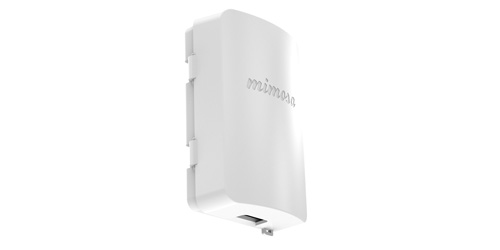 Gigabit NID
The sleek and affordable Mimosa Gigabit Network Interface Device (NID) is designed for exterior wall mounting, providing outdoor technician access, ESD protection and grounding point for C5 and C5c installation. The dust and water resistant design has a foam cable entry seal and a security fastener tie point.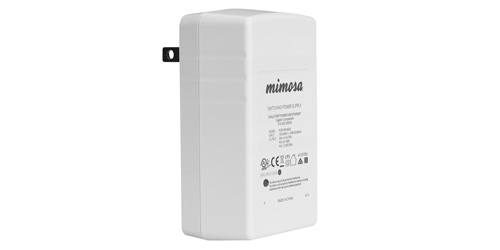 Gigabit POE Injector
The Mimosa Gigabit 56V passive PoE wall plug is compact and clutter-free, eliminating the typical installation mess of power strips and extension cords. Leave behind a professional-looking installation while reducing the chances of accidental power disconnects caused by consumers tapping into power strips.