PWS-4500
4K/HD multi-port AV storage unit for IP network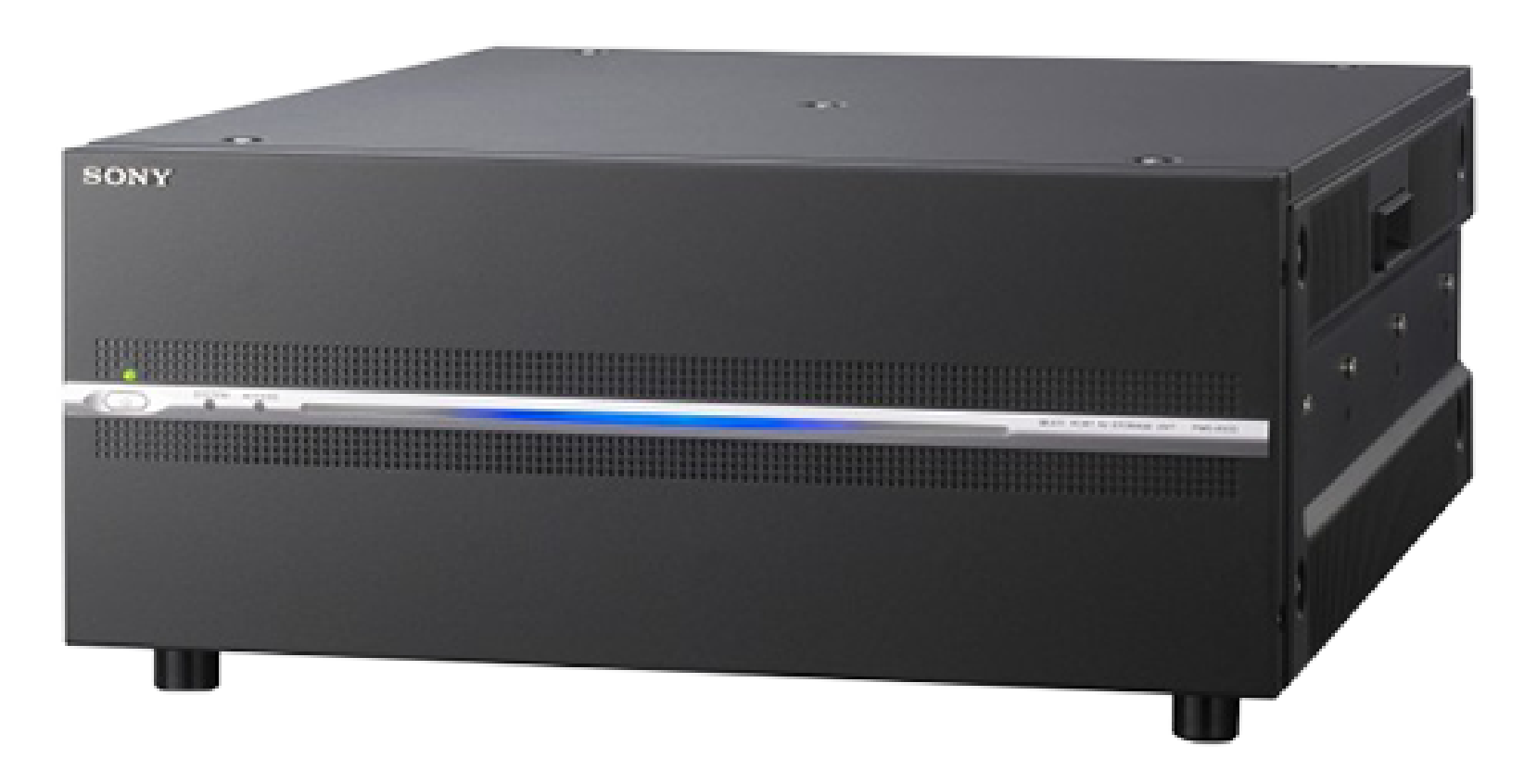 The PWS-4500 live server system is one of the key elements of Sony's
next-generation 4K/HD live production solution with IP technology.
The PWS-4500 incorporates all the functions of the PWS-4400, including XAVC (both 4K and HD) and Avid DNxHD® recording capabilities*, flexible I/O configurations and HFR recording capability. In addition, the PWS-4500 adds IP interfaces, file sharing function (Share Play), and redundant power supply. Moreover, the system can be configured flexibly, using various optional accessories, allowing it to be used as a highly costeffective plain HD production recorder with less I/Os, or as a full-featured slow replay server supporting both 4K and HD formats, and both SDI and IP interfaces, depending on users requirements.
The PWS-4500 system consists of 5 products – the PWS-4500 Multi Port AV Storage Unit (as a recording deck), the PWSK-4403 USB Control Device (as a control panel with a jog shuttle and a fader lever), the PWS-100PR1 Production Control Station (Workstation that runs production application software) , the PWS-100MG1 Media Gateway Station (Workstation that transfers files), the PWS-110CM1 (Content management workstation). In addition, there are several option boards and software that need to be installed per users' requirements.
An advanced 4K/HD XAVC server with IP interfaces
The PWS-4500 is a 4K/HD XAVC server with IP interfaces (PWSK-4506F Networked Media Interface Board is required), which enables IP live production for 4K/HD in combination with BPU-4500 Baseband Processor Unit.
File sharing function via 10G networking (Share Play)
Files can be viewed and shared among servers (PWS-4500) using a 10G network, without having to push/pull files among servers, which leads to more effective
workflow.
Redundant power supply
The standard redundant power supply unit assures a high reliability of operation.
Flexible I/O configuration
4 channels 4K & QFHD
8 channels HD (1080 or 720)