XVS-7000
Mid-range 4K/3G/HD video switcher for IP and SDI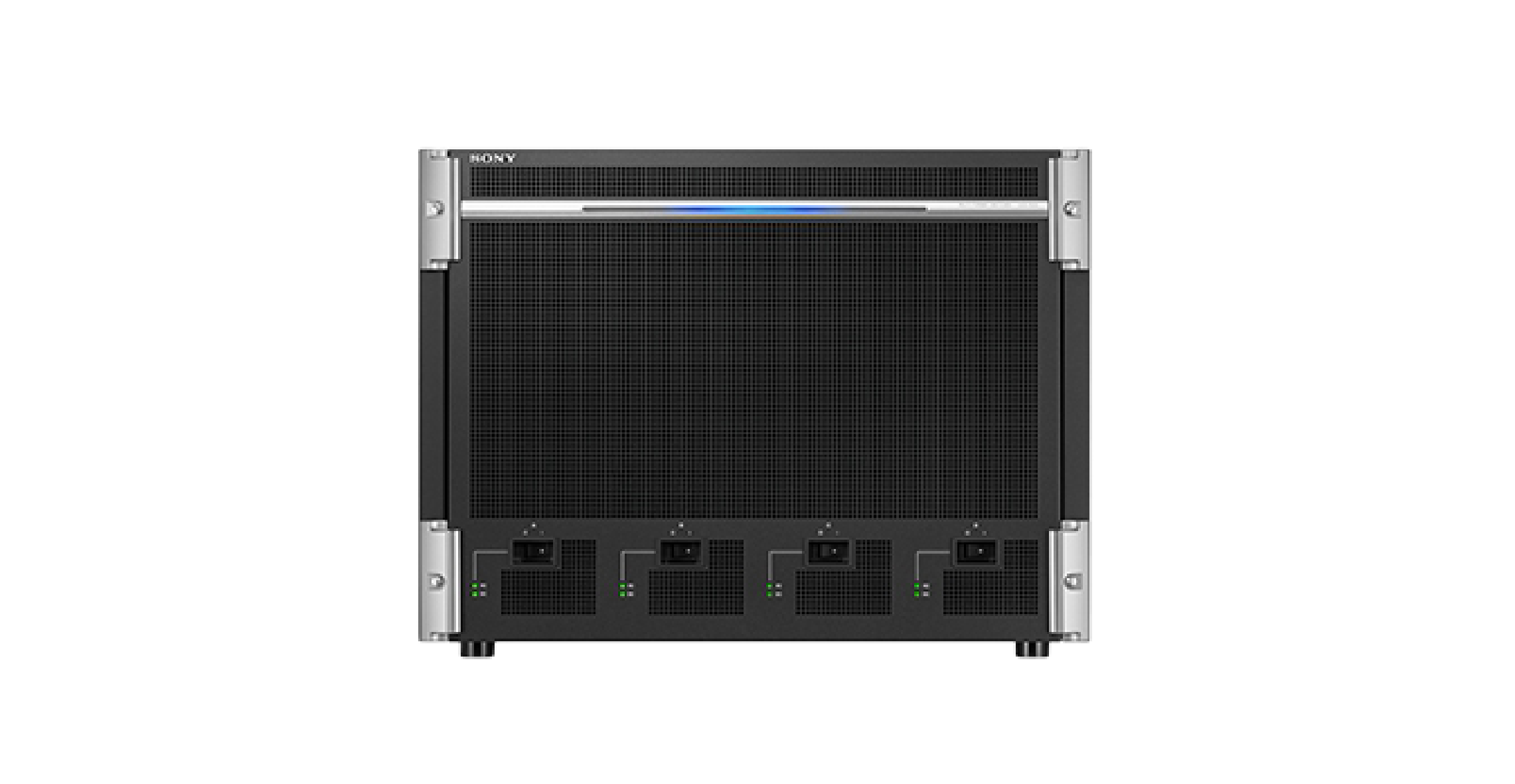 Flexible switcher for HD live production operations upgradable for 4K and
IP at any time
The XVS-7000 multi-format video switcher delivers massive benefits in terms of flexibility and operability for mid-range productions, giving you the ability to realize a powerful mixed environment with SDI and IP. Utilizing the flexible ICP-X7000 X-Panel assignable modular design, you can configure the control panel to suit your specific operations.
The XVS-7000 features 6 M/E, 112 inputs, 48 assignable outputs and format convertor outputs, plus up to 24 keyers in HD. According to your production environment and workflow requirements, the XVS-7000 is upgradable to a 4K production switcher with powerful 4K features, as well as IP and SDI mixed production capabilities.
Supports Networked Media Interface (NMI) and SMPTE ST 2110
The XVS-7000 supports the Networked Media Interface (NMI), developed by Sony and some of the world's leading broadcast industry organizations. NMI combines the latest IP network technologies with a current SDI standard interface to support any resolution of video transmission. The XVS-7000 also supports two key industry standards SMPTE ST 2110 Media Transport and AMWA NMOS Device Discovery with the new 100G based IP interface boards. While conventional systems require multiple different types of cables to carry various signal types (video, audio, reference, metadata, and control data), NMI and SMPTE ST 2110 require only a single standard network cable passing through conventional network switches.