SmartNode 4130 ISDN BRI
VoIP Gateway
SN4130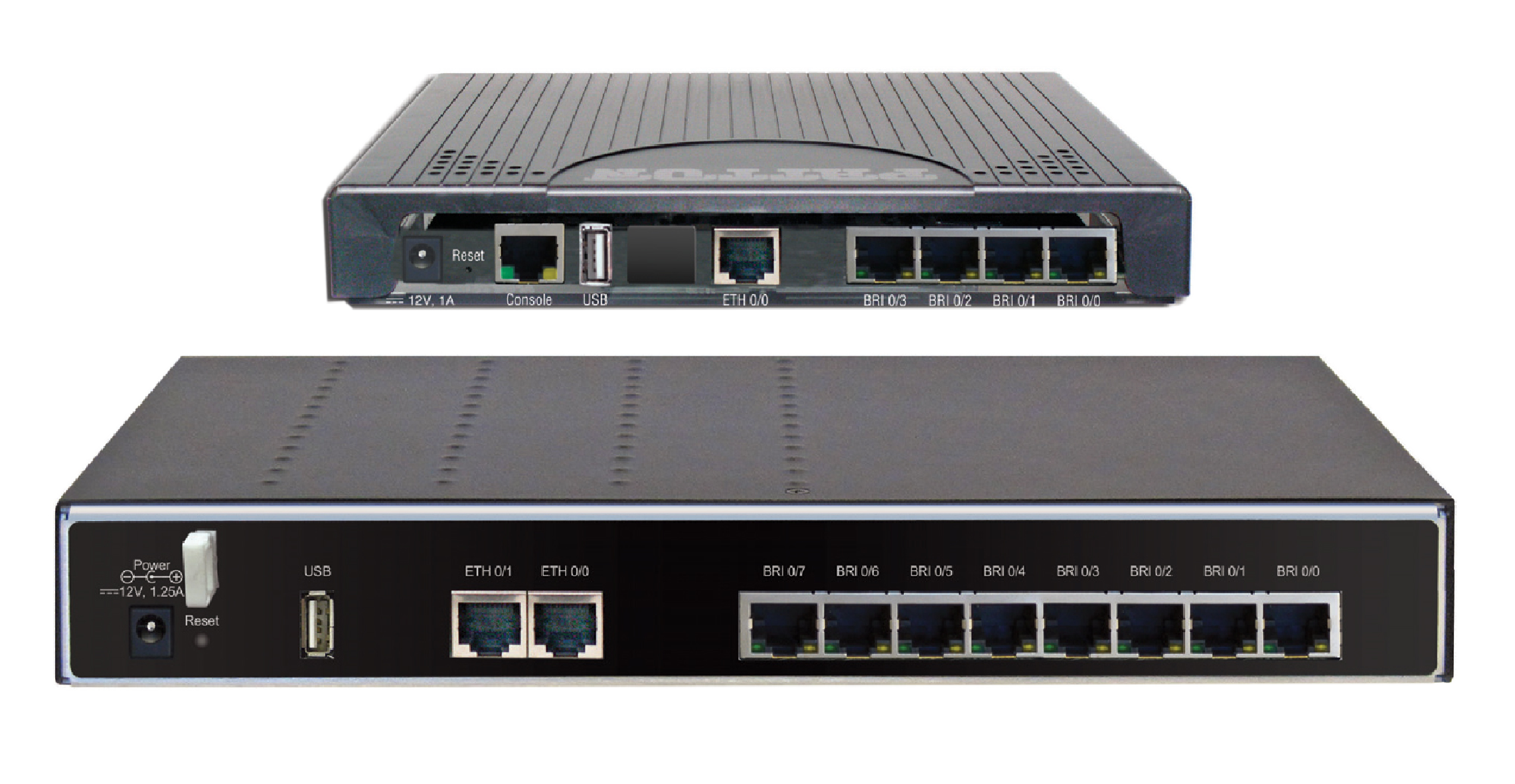 The SmartNode 4130 series are the next-generation ISDN BRI models of the proven market-leading SmartNode VoIP product family. The available 2, 4, or 8-port configurations fit the requirements of small and medium-sized enterprises looking for a cost-effective way to bridge PBX systems on multiple sites or connect them to a public Internet telephony service.
By connecting a PSTN line and an ISDN PBX to the SmartNode, it is secured against SIP trunk outages (fallback routing). If available, the PSTN line can also synchronize the gateway. For applications without a PSTN line available, the optional ISDN HP (high precision clock) provides error-free ISDN data and fax transmissions.
The SN4130 series comes with the option to have 2 Ethernet ports populated. This gives a clear upgrade path for converting the gateway into an eSBC. Models containing "SN4131/2ETH" are capable of accepting a software license to achieve this additional functionality future proofing your voice network for next generation SIP services and security. Interested in upgrading a 2ETH Gateway model to become an eSBC See the eSBC specs of the model SN5530.
Like every Trinity SmartNode, the SN4130 comes with a built-in Web Wizard for easy configuration. Build your own web interface using the Web Wizard functionalities.
Advanced Local Call Switching
Virtual interfaces and routing tables provide industry leading flexibility in call handling programming. Local call switching, soft fallback to alternative routes. Simultaneously connects to multiple SIP services/IP PBXs.
Complete SIP and T.38 Support
Complete VoIP support: SIPv2, SIPv2 over TLS, T.38 fax, fax and modem handling, DTMF relay. HD voice codecs
Easy Management & Provisioning
WebWizard, HTTPS zero touch provisioning, SNMP, command line interface. Automated mass provisioning for efficient large-scale deployments.
Security & VoIP Quality
Open-VPN, IPSec, TLS, fraud prevention & protection, stateful Firewall DSCP, ToS Diffserv labeling, PacketSmart™ Network Assessment & Monitoring
Optional eSBC upgrade for BRI Gateways with 2 Ethernet Ports
Models containing "SN4131/2ETH" can be converted into high performance enterprise session border controllers (eSBC) simply by purchasing a software license. This capability prepares your voice network for nextgeneration SIP services and security.
For details about the upgraded SN4131 eSBC's capabilities, refer to the model SN5530 eSBC specifications.