Spectrum Vue-8 8-port Spectrum Analyzer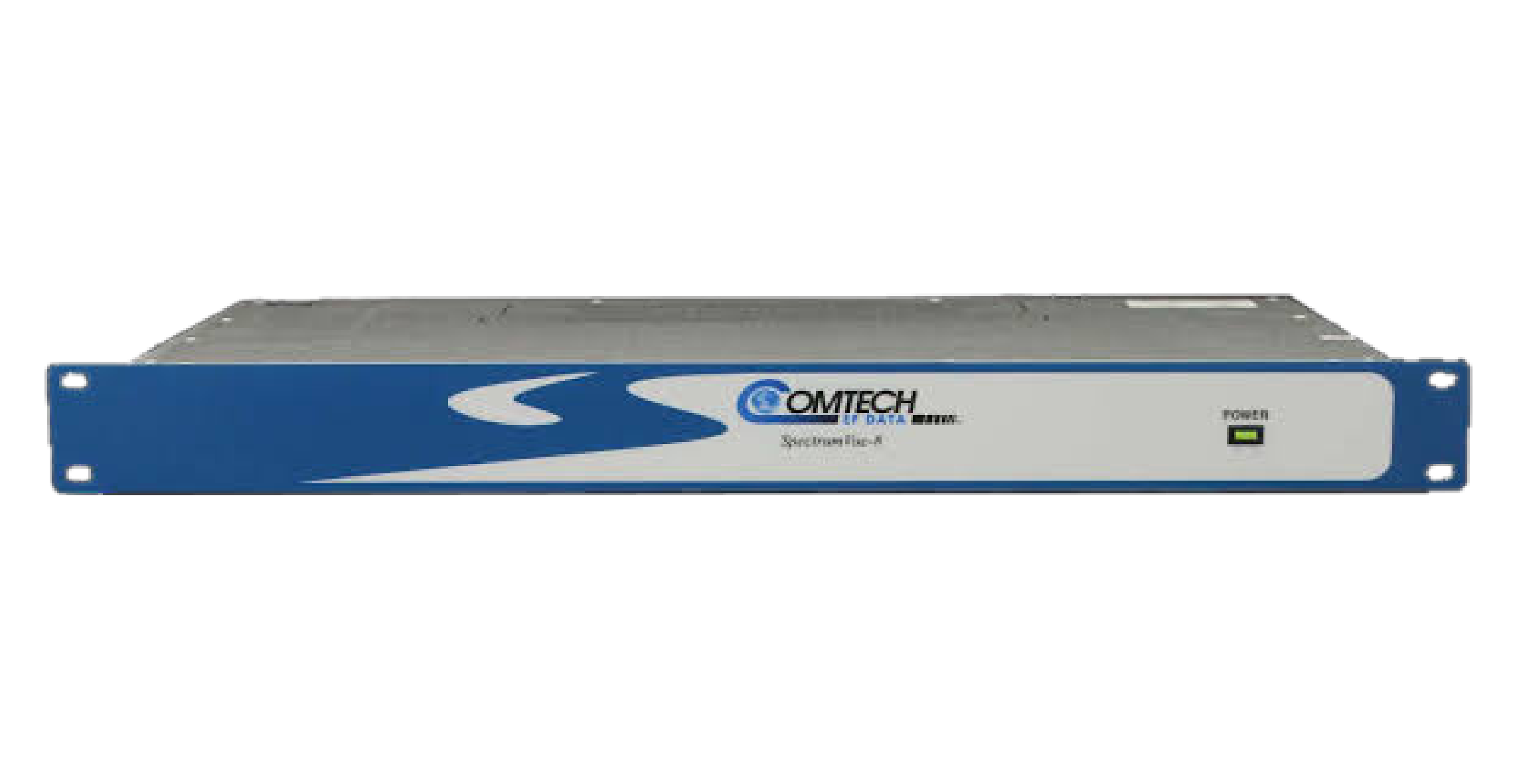 Our Spectrum VUE-8™ is a next generation spectrum measurement and analysis unit with an integrated 8-port RF switching capability. It is ideal for either local or remote monitoring of multiple feeds and carriers in satellite, cable or terrestrial wireless networks. Spectrum VUE-8 is fully integrated with our NetVue™ Integrated Management System (IMS) and provides real-time remote interfacing, script-based performance monitoring, trend analysis, thumbnail confidence monitoring and more. It can function as an independent spectrum analyzer or can be easily integrated into a larger measurement network.
The Spectrum VUE-8 uses state-of-the-art digital technology and Fast Fourier Transformations (FFT) to make fast and accurate measurements. With a very low noise floor and large dynamic range, it is well-suited to measure any type of satellite-based carrier, including continuous wave (CW), low, medium, and high symbol rate carriers, beacon signals and other carrier monitoring applications. Spectrum VUE-8 accepts all signals from 5 MHz to 3 GHz and input power levels ranging from -110 to +5 dBm. The Resolution Bandwidth (RBW) varies from 1 Hz to 15 MHz. The Spectrum VUE-8 can be connected to an external 10 MHz reference for improved frequency accuracy and stability. All data communications with the Spectrum VUE-8 occurs via Ethernet to the NetVue IMS.
It can be installed anywhere, occupying only 1U (1.75 inches / 4.44 cm) in a standard equipment rack, allowing you to monitor up to eight different input feeds. This is ideal for teleports, VSAT hub cable head ends, cell towers or broadcast facilities with multiple feeds to monitor. It is available with industry standard 50-ohm SMA connectors on the inputs.
Network Monitoring Features
The powerful Graphical User Interface (GUI) of Spectrum VUE-8 is available through NetVue and by using the NetVue Cube via a web browser – no additional software is required. The GUI is very easy to use and operates like most traditional spectrum analyzers. The combination of the NetVue and Spectrum VUE-8 provides local or remote (distributed) spectral monitoring in real-time or as an automated function. The user interface via NetVue allows the user to choose monitoring limits such as peak power or spectral limits. The Spectrum Vue-8 can be configured to support Cross-Pol Isolation measurement function, allowing you to display both Co-Pol and Cross-Pol signals simultaneously, along with the isolation value.
The Spectrum VUE-8 provides network access for local or remote technical staff connected to the NetVue to perform spectral analysis with the Spectrum VUE-8. This allows all technical staff the ability to monitor feeds and carriers at any time and from any location in the world using the NetVue Cube.
Feature Summary
Fully Integrated with NetVue
Real-time carrier monitoring
Automated carrier monitoring
Checking multiple carriers for continuous confidence monitoring
Effective Co-Pol/Cross-Pol check during commissioning
Automatic alarm for change in carrier level and spectral limits
Typical Users
Teleport Operators
Satellite Service Providers
Mobile & Telecom Network Operators
Offshore & Maritime
Network Operators
Common Applications
Carrier Monitoring and Management