Cisco Aironet 1815i Access Point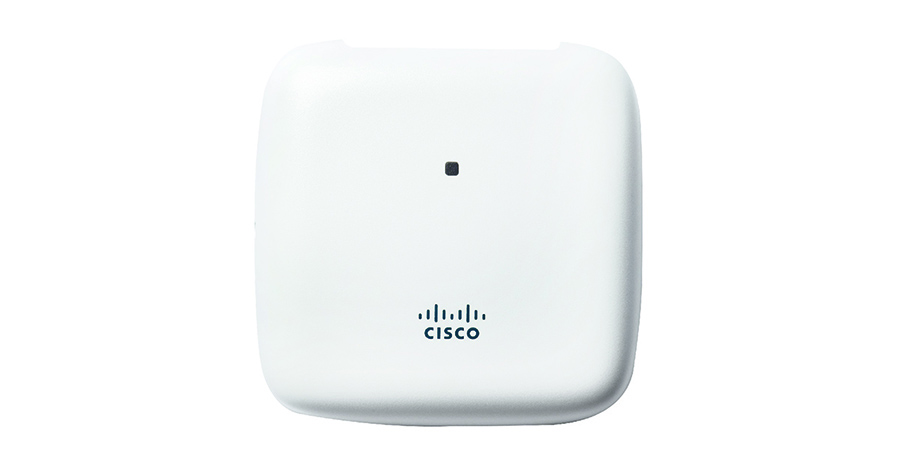 Ideal for small and medium-sized networks, the Cisco Aironet 1815i Access Point brings a full slate of Cisco high-performance functionality to the enterprise environment.
The Cisco Aironet 1815i delivers industry-leading wireless performance with support for the latest Wi-Fi standard,
IEEE's 802.11ac Wave 2. It also meets the growing requirements of wireless networks by delivering a
better user experience
The 1815i extends support to a new generation of Wi-Fi clients, such as smartphones, tablets, and high performance laptops that have integrated 802.11ac Wave 1 or Wave 2 support.
By adhering to the 802.11ac Wave 2 standard, the 1815i offers a data rate of up to 867 Mbps on the 5-GHz radio. This exceeds the data rates offered by access points that support the 802.11n standard. It also enables a total aggregate dual-radio data rate of up to 1 Gbps. This provides the necessary foundation for enterprise and service provider networks to stay ahead of the performance expectations and needs of their wireless users.
Due to its convenience, in recent years corporate users have increasingly preferred wireless access as the form of network connectivity. Along with this shift, there is an expectation that wireless should not slow down users' day-today work, but should enable a high-performance experience while allowing users to move freely. The 1815i delivers industry-leading performance for highly secure and reliable wireless connections and provides a robust mobility end-user experience. Table 1 lists the features and benefits of the 1815i.
MU-MIMO
Multiuser (MU) multiple-input multiple-output (MU-MIMO) allows transmission of data to multiple 802.11ac Wave 2–capable clients simultaneously to improve the client experience. Prior to MU-MIMO, 802.11n and 802.11ac Wave 1 access points could transmit data to only one client at a time, typically referred to as single-user MIMO (SU‑MIMO).
802.11ac Wave 2 with 2×2:2 MIMO technology uses two spatial streams when operating in SU-MIMO or MU-MIMO mode, offering 867-Mbps rates for more capacity and reliability than competing access points.
Cisco Mobility Express solution
Flexible deployment through the Mobility Express solution is ideal for small to medium-sized deployments. Easy setup allows the 1815i to be deployed on networks without a physical controller.
Integrated Bluetooth 4.1
Integrated Bluetooth low-energy (BLE) 4.1 radio for location and asset tracking (future availability).