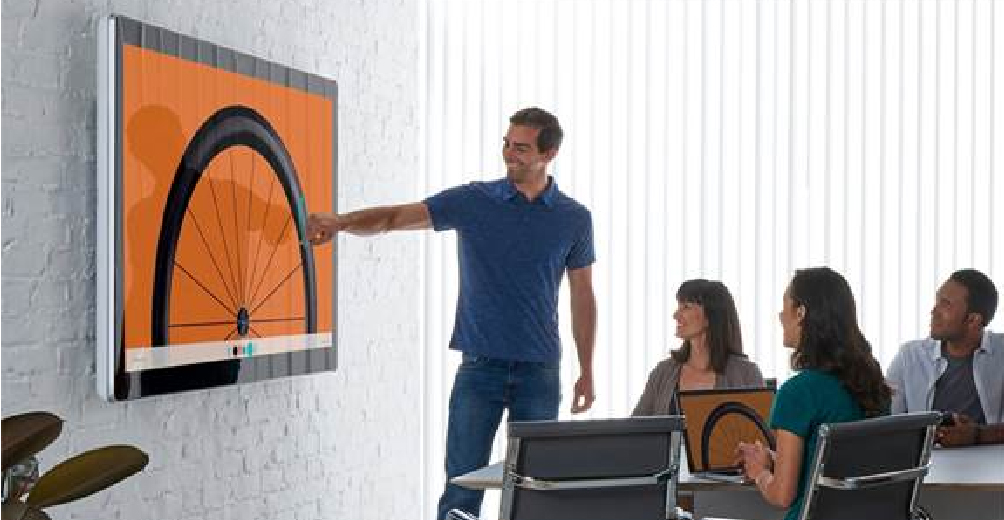 The Cisco Webex Board is an all-in-one device that provides everything you need to collaborate with your teams in physical meeting rooms. You can wirelessly present, white board, and have video and audio calls. And it securely connects to your virtual teams through the Cisco Webex service, via your Cisco Webex Teams app-enabled devices, so you can take your meetings and content on the road, and securely connects to virtual meeting spaces to facilitate continuous workflow before, during, and after everyone has left the physical conference room.
Wireless sharing of documents from a laptop is enabled both within and outside of a conference call;
connect seamlessly to personal and mobile devices using ultrasound
Powerful 4K camera captures high-resolution image of virtually the entire room
Built-in 12-microphone array amplifies sound quality – as if a microphone has been extended to each
speaker
Automatically modulates the active speaker so that clear audio is delivered to the far end, whether the
speaker is close to or far away from the Webex Board
Automatically wakes up when it detects a Webex Teams user enter the room and suggests
an activity to choose from
Beautiful modern design, received Red Dot Design Award 2017
The Power of Cisco Webex Enables Continuous Teamwork
The Cisco Webex Board is revolutionary in its capability, usability, and design. Moreover,  the ability to connect teams beyond the physical meeting room is thanks to the power of Cisco Webex . The consistency, simplicity, and reliability of experience across the Webex Board and the Webex Teams app is made possible by these key features of Cisco Webex:
Cloud based
The Webex Board is registered and delivered simply and securely with end-to-end encryption to the cloud and offered on a subscription basis, so you can add or update services automatically or on demand.
Activity based
The capabilities you enjoy on the Webex Board – meeting, calling, messaging, and white boarding – are the same capabilities you will experience on the Webex Teams app. So, you can start your work on the Webex Board and continue on your personal and mobile devices, or vice versa.
App based:
Once they are shared or created on the Webex Board and associated with a Webex Teams virtual space, content and messages live persistently and can be accessed from any mobile device – laptop, smartphone, tablet – on the Webex Teams app from wherever you are. This means work and knowledge can be transferred seamlessly from one team member to the next, from one time zone to another.
There are 2 models as follows: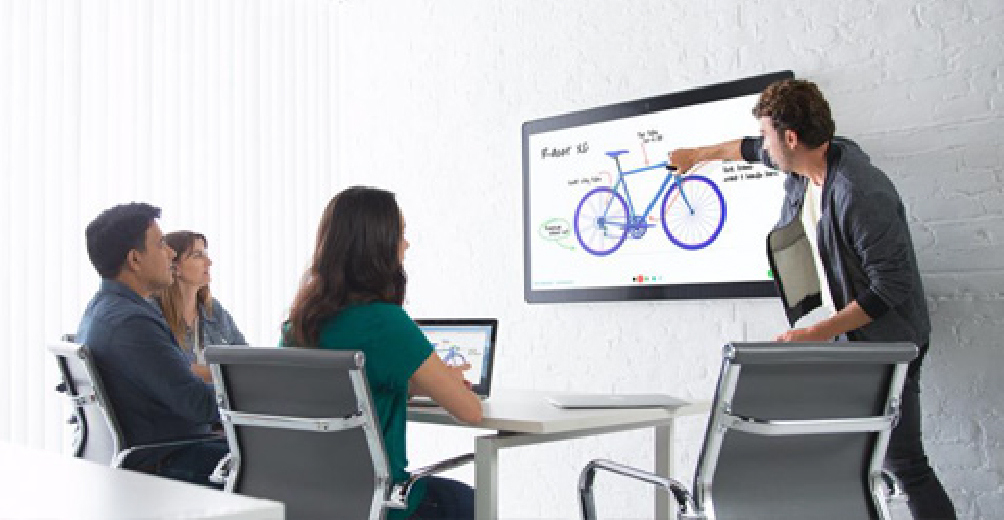 Cisco WebEx
Board 55
55 inch LED screen
This is suited for small to medium size of meeting room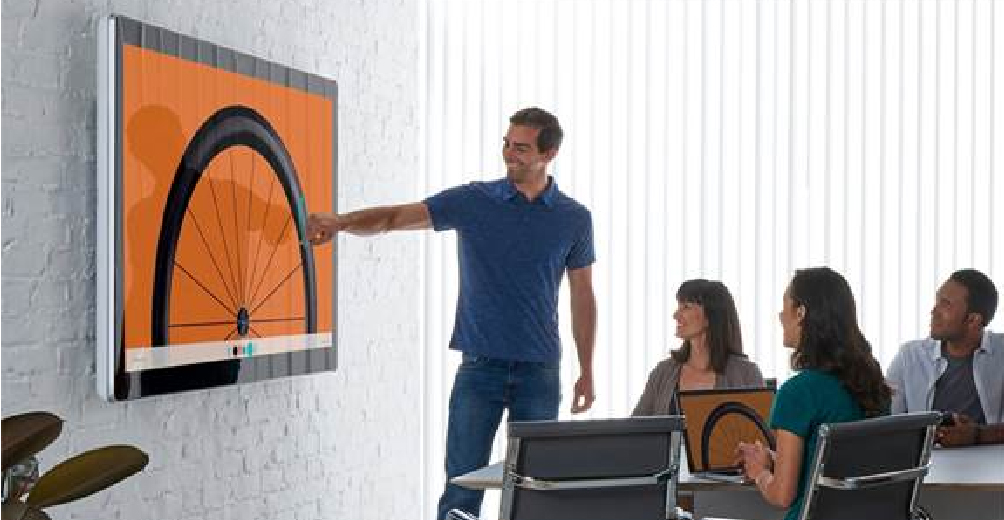 Cisco WebEx
Board 70
70 inch LED screen
This is suited for large size of meeting room