FX Series WAN Optimization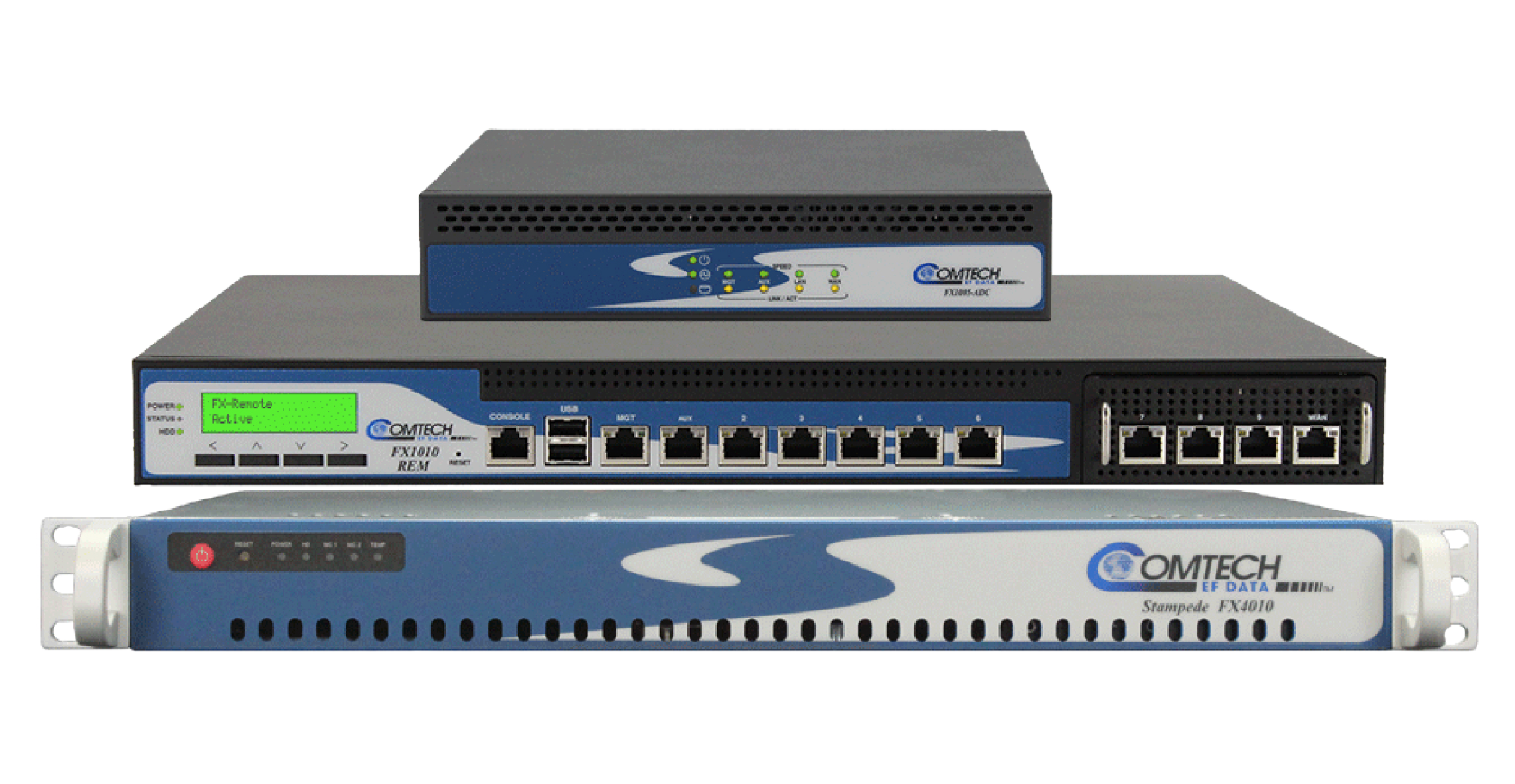 WAN Optimization: Delivering Fast Broadband QoE, Not Just High-Speed Connectivity
When it comes to Internet access over satellite, high-speed connectivity does not necessarily equate to a fast broadband user experience (as what end-users expect when connected onto 4G, wireless or wireline terrestrial networks). To users, a crisp web browsing experience, responsive user interaction together with rapid content display speeds are paramount for delivering a good QoE (Quality of Experience).
Due to the nature of the protocol used for delivering Internet content (i.e. TCP), the satellite latency and the inherent satellite link (in Ka band) or Internet impairments (packet drops), can negatively impact a user experience regardless of bandwidth capacity. Furthermore, the problem is worsened today through feature rich browsers / mobile apps and inflated web pages media content: a typical web page nowadays routinely consists of 250+ objects of variable sizes, from a few KByte to over 10MByte, – and therefore HTTP/TCP connections, collected through more than 50 to 100 different servers. Without optimization, this content presents a slow and non-responsive user experience over satellite.
The Solution: Comtech's WANOp
To mitigate the adverse effect of satellite latency on web browsing, a Protocol Enhancement Proxy server (PEP) needs to be put in line at both ends of the satellite link to process the user traffic. That is the role of Comtech WAN Optimization (WANOp) solution.
Unique to Comtech's WANOp solution is the focus on the end-user experience – in particular the Web browsing experience. Acceleration technology used to mitigate satellite delay has been around for a while, solutions which have been standardized as the SCPS-TP protocol, used by most vendors today. While SCPS-TP does a good job of maximizing the available link bandwidth and increasing file transfer speed (FTP applications), its efficiency is rather limited when it comes to the application that matters the most to end-users: web browsing.
This is where Comtech's WANOp solution comes to play: Comtech's WANOp uses a combination of techniques to deliver both lightning fast file transfer AND a true broadband web browsing / Internet access user experience.
Turbostreaming© dramatically improves file downloads and web browsing QoE across satellite links, enabling a terrestrial-like fast broadband user experience (> 100 Mbps)
Optional QoS and traffic optimization features
Real-time dynamic traffic shaping with ACM enabled Comtech EF DATA modems (for Ka band satellite links)
High Availability platform (power supply redundancy, 1+1 system redundancy, line bypass)
Typical Users
Internet Service Providers (ISPs)
Telecommunications Operators (CSPs)
Satellite Service Providers
Managed Services Providers Use
Common Applications
Satellite Broadband Internet Backhaul (Maritime, Rural, Mobility)
Corporate Networks Internet Access over Satellite (Oil & Gas, Mining, etc.)