HDC-4800
4K/HD Ultra High Frame Rate Camera System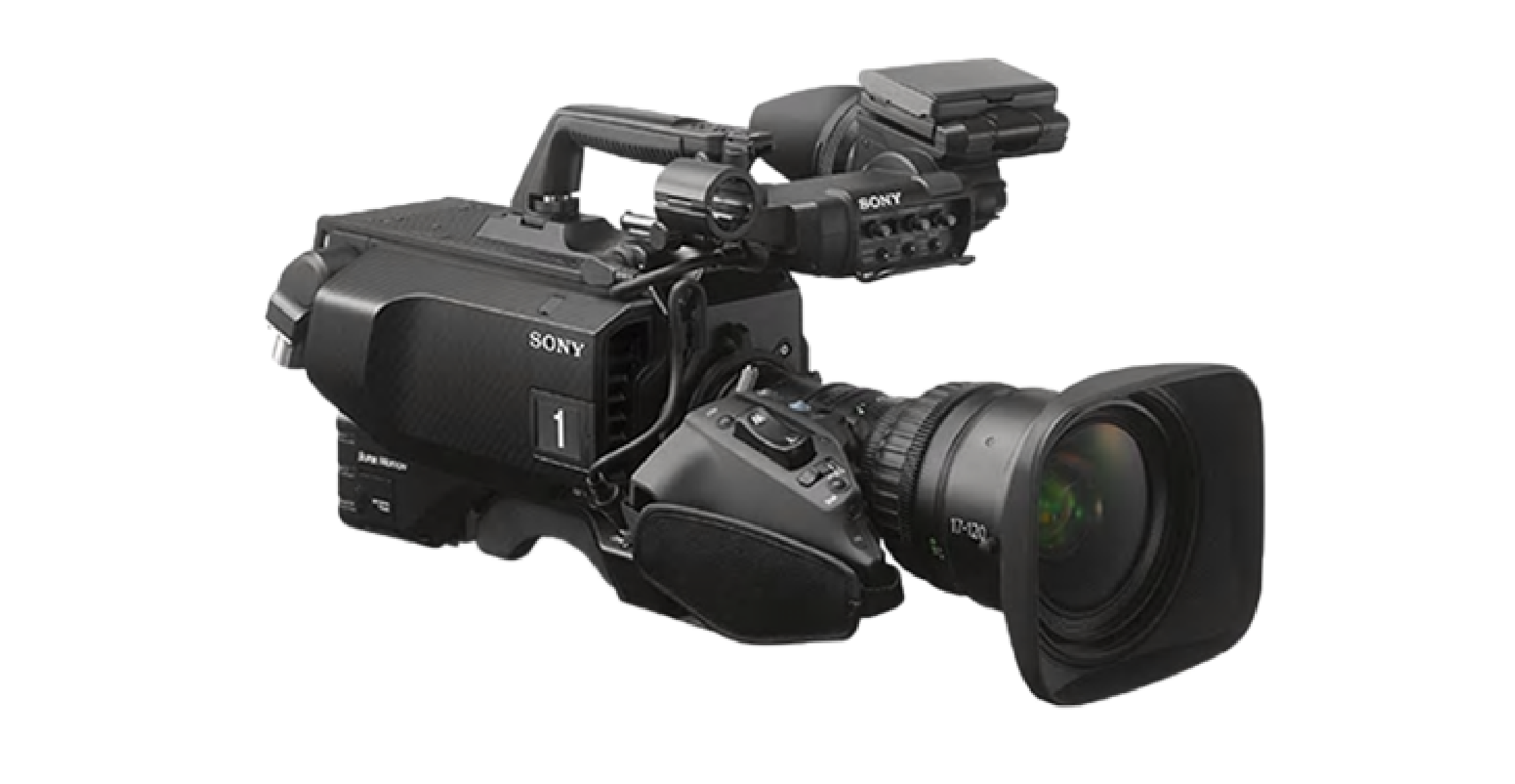 Open Up a New World of Live Production Shooting
The HDC-4800, combined with its dedicated BPU-4800 4K Baseband Processor, delivers breathtaking 4K Ultra HD images at up to 8x (479.52 fps)/4x (239.76 fps) slow motion*1 or Full HD at up to 16x (959.04 fps)/8x (479.52 fps) slow motion*2 and features Full HD cutout and zoom capabilities. Used on its own, the HDC-4800 delivers 4K Ultra HD standard speed images or Full HD at up to 4x slow motion with outstanding high sensitivity as standard.
This all-in-one, fully networked 4K live ultra-high frame rate recording and playback system will be a game changer for broadcasting live events as well as live sports action.
*1 Optional SZC-4008 software is required.
*2 Optional SZC-2016 software is required.
New 4K Imager for Live Sports and Multi-Camera Productions
The HDC-4800 has a new sophisticated Super 35 mm CMOS sensor with a global shutter system that lets the camera take full advantage of PL mount lenses. You'll enjoy stunning 4K images that capture fast-moving sports with incredible definition. For extra operational convenience, there's a motorized dual ND/CC filter that can be operated remotely for variable exposure control. It also provides support for B4 lenses via a supplied adaptor for HD production.
Every Split-Second Of Sporting Action, Captured In 4K
You can capture the dynamic excitement of live sports in 4K Ultra slo-mo with the HDC-4800, together with its dedicated 4K baseband processor, the BPU-4800. You can also shoot full-resolution 4K Ultra HD images at up to 8x or Full HD at 16x to reveal split-second action.
This all-in-one solution for ultra-high frame rate recording and playback makes it easier for broadcast production personnel to deliver the superb slo-mo coverage of sports and other live events that TV viewing audiences love.
Share Play:
Efficient File Sharing Function over IP Networking
The Share Play function can be utilized when the system is configured with the PWS-4500 server connected to the HDC-4800 together with the BPU-4800 via the network.
Once clips have been recorded by the BPU-4800, the Share Play function enables these clips to be shared among all connected PWS-4500 servers. This delivers a more efficient workflow. For example, PWS-4500 server operators and highlight operators can view the clips in the BPU-4800, and can playback and output any of these clips from their own local server. There is no need to push or pull clips between different servers.
Replay Function
Using just the HDC-4800 and BPU-4800 along with control devices*, you can create a powerful replay server system with intuitive GUI operation that includes slow-replay control, highlight editing, and touch-panel capabilities.
*The PWSK-4403 Control Panel, the PWS-100PR1 Production Control Station, and the PWS-110MG1 Media Gateway Station are required for the replay system.
HD Cutout Function
Powerful processing allows a Full HD high frame rate (HFR) image to be cut out from a 4K picture in real time. During replay, any portion of the captured image can be cropped to provide a close-up HD HFR image. This gives directors a powerful editorial tool to enrich live sports coverage with detailed analysis of the action.