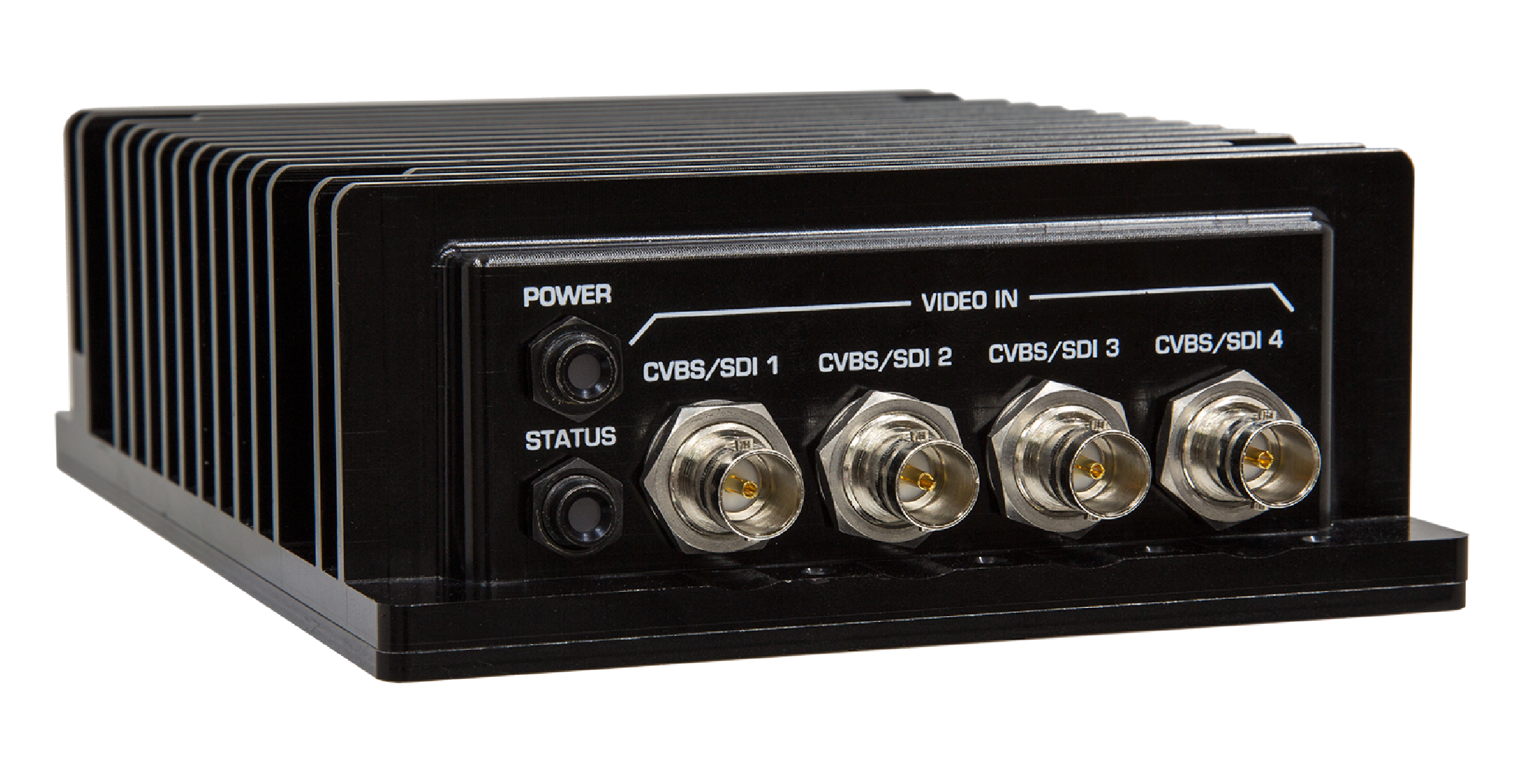 The Makito™ XCR encoder is a compact and ruggedized military-grade appliance designed for deployment in the most demanding ISR environments.
Makito XCR combines the unrivaled low latency and performance of Haivision's commercial Makito X encoder in a completely ruggedized MIL-STD-810G/DO-160G compliant form-factor with full KLV/CoT metadata support.
The Makito XCR addresses the most demanding Intelligence, Surveillance, and Reconnaissance (ISR) video challenges by delivering H.264 video with metadata.
This encoder can support two or four input video channels; in four channel mode, each channel can support up to 1080p30, and in two channel mode, each channel can support up to 1080p60. The Makito XCR also supports constrained data links found in the most challenging operating environments by reducing the spatial resolution of the video without affecting image aspect ratios.
The Makito XCR is ideal for installations on-board manned aerial, unmanned aerial, naval and ground platforms where video and metadata are transmitted over Terrestrial, LOS or satellite (BLOS) networks to operations and exploitation centers.
Suitable for emergency aid and disaster recovery efforts, the Makito XCR is ideal for streaming live video from sensor-equipped platforms to first-responders and emergency dedicated networks or Operations Centers.