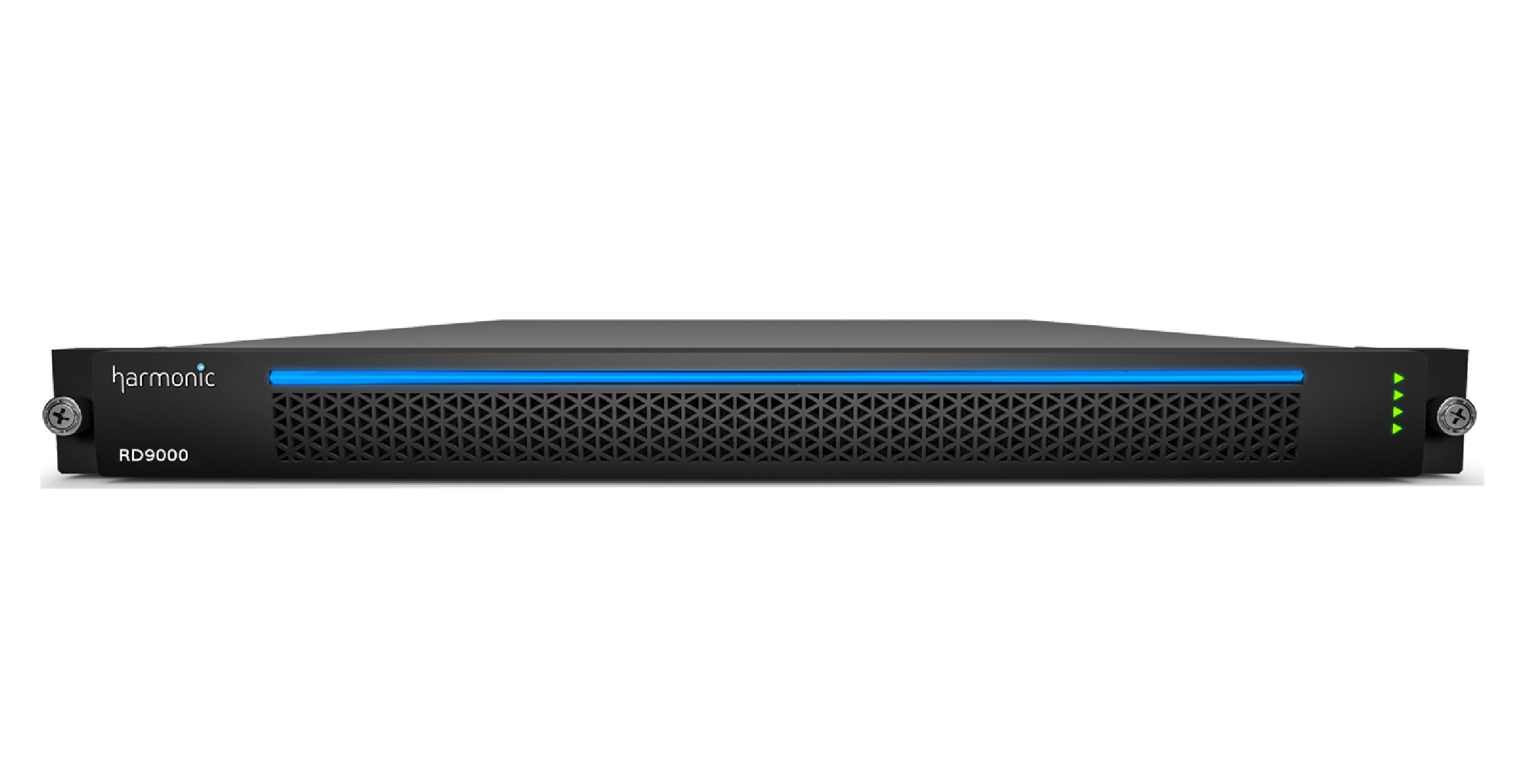 The Harmonic RD9000 multi-format professional decoder enables rapid, reliable deployment of eyecatching UHD content for contribution and primary distribution applications.
With a significant increase in UHD TV sets hitting the market, content providers and broadcasters are looking for a solution to address the needs of early adopters. Compact and reliable, the RD9000 real-time professional decoder is the answer. Designed to ensure high performance, the RD9000 delivers pristine UHD for an immersive, high-resolution experience.
Innovative Technology
RD9000 is software-based multi-format (H.265) professional decoder that is perfect for contribution and primary distribution applications.
The platform's software architecture provides content providers and broadcasters with maximum flexibility, which is paramount in today's
market.
Contribution encoding is the critical step to achieve a superior end-user experience. With its wide range of encoding tools, HEVC offers incredible compression efficiency, making live UHD delivery achievable for satellite, cable, terrestrial and fiber networks.
Single-slice UHD HEVC technology is a cornerstone of the RD9000, eliminating border compression artifacts and maximizing compression
efficiency. This technology is essential to achieving superior video quality in premium contribution applications. In addition, the RD9000 is
ready for HDR (High Dynamic Range) along with WCG (Wide Color Gamut) to ensure drastic contrast and color rendering for "wow" video
experience.
Combined with Harmonic's CP9000 UHD HEVC encoder, the RD9000 UHD HEVC decoder offers users a pristine UHD contribution solution.
Superior real-time SD, HD and Ultra HD decoding
Single/multi slice UHD decoder
HEVC Main 10 and Main 422 10-bit decoding at 50/59.94 fps
MPEG-2, AVC (H.264) 4:2:0 & 4:2:2
Two versions up to 60Mbps or up to 160Mbps
Compact and low-power appliance
SDR, HDR and WCG BT.2020
HDMI or quad 3G-SDI outputs
Decode and down-mix of up to 8 audio services
Down-conversion for monitoring
Dual AC PSU