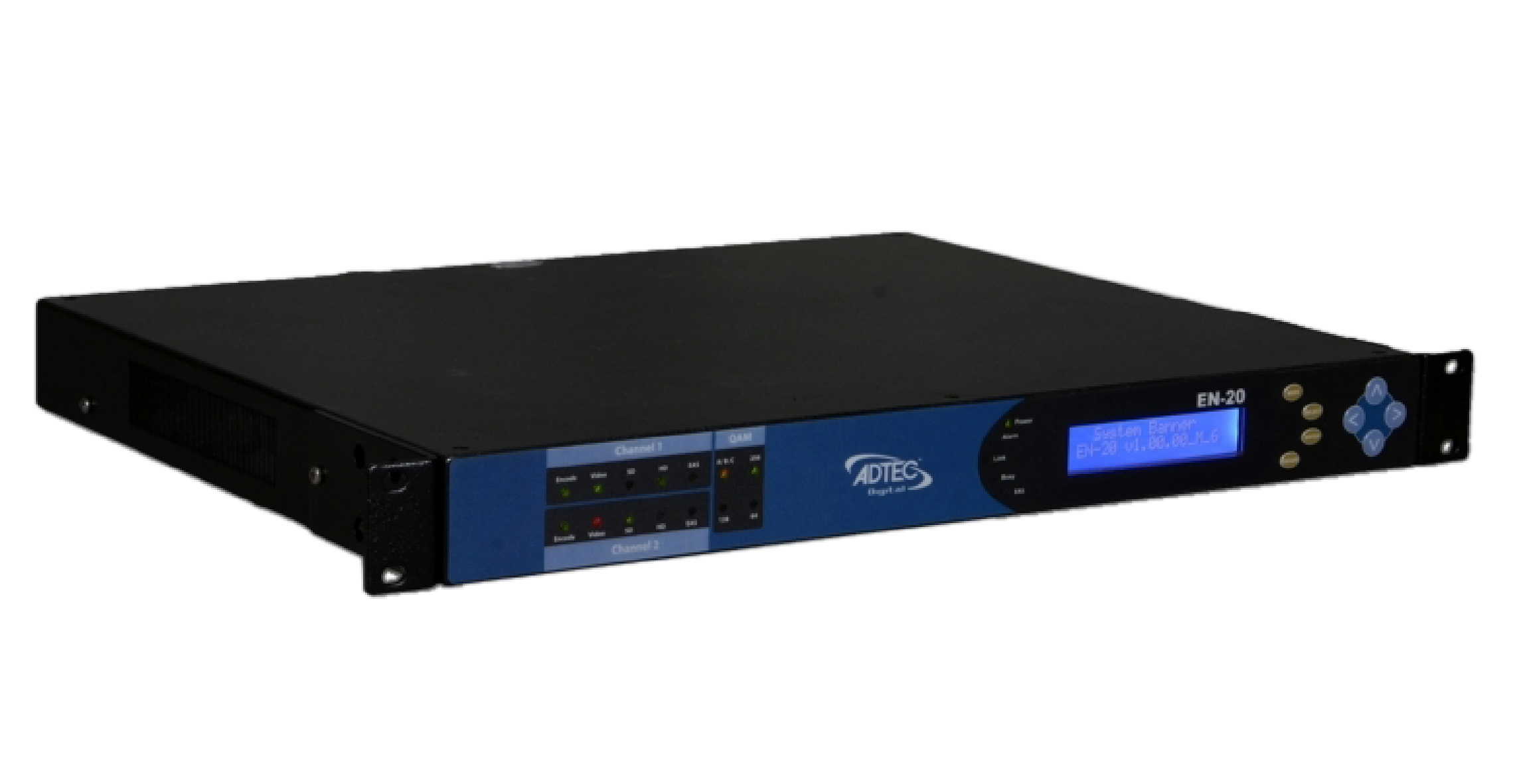 The EN-20 is a two-channel HD/SD-SDI distribution encoder supporting ATSC and DVB distribution platforms via ASI, IP and optional QAM RF transport. It inherits Adtec's broadcast quality compression, advanced feature set, service performance and reliability in a dense two-channel platform targeted towards broadcasters, cable, and IP compression applications. Two channels of audio per video service are supported.
The EN-20 encodes two services multiplexed into an MPTS and concurrently transports them via ASI, IP and optional QAM. Closed captioning and support for Emergency Alert (EAS) are standard.
The EN-20 provides two HD-SDI inputs making it well-suited for broadcast as well as professional applications.
Feature Highlights
Copper and CVBS video Interfaces
Automatic SD and HD Detection
MPEG 1 Layer 2 and Dolby Digital 2.0
Emergency Alert System input and triggering