H-Pro ODU Height Remote Gateway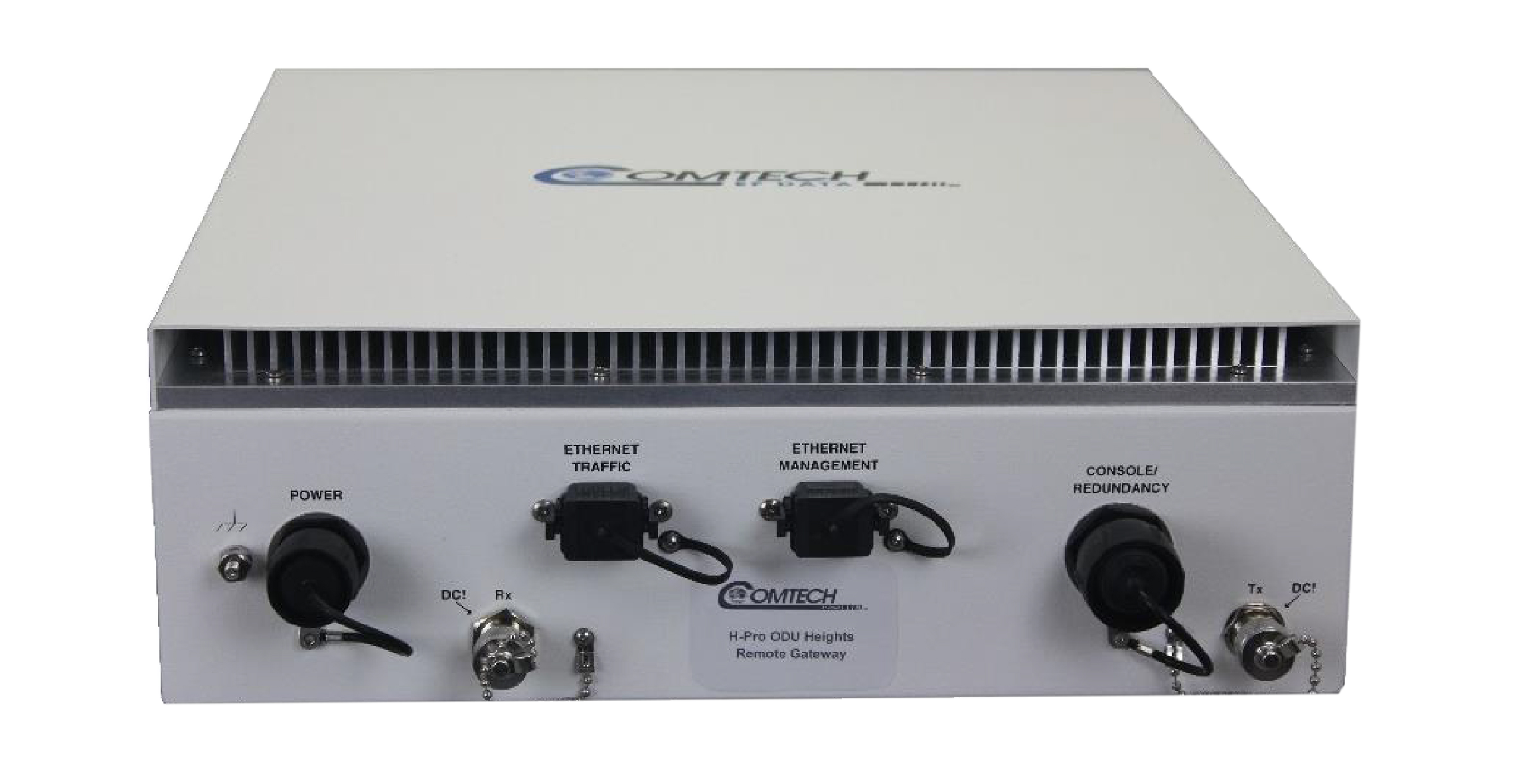 The Heights™ Networking Platform is engineered to elevate your services with unparalleled horsepower, efficiency and intelligence. The Heights platform was designed with the service provider and its multi-user environments in mind, from concept to operation.
Heights combines our most efficient waveforms, header and payload compression engines, WAN GTP data optimization, proven dynamic bandwidth and power management and bi-directional ACM capability fully integrated with multi-tier Quality of Service (QoS) to provide the highest user Quality of Experience (QoE), highest user throughput, highest availability, and most optimal resource utilization available in the industry.
Heights meets the demands of those operating on traditional wide beams while providing distinct advantages for those using or planning to use High Throughput Satellites (HTS) in future. Heights is HTS ready, allowing service providers to leverage the significant increases in throughput from the new HTS designs.
Purpose-built to unleash the potential of these tight spot beams, Heights remote gateways provide the strongest processing performance, maximizing user IP bits per Hz while realizing significant gains in user IP bits per Amplifier (BUC) Watt.
The H-Pro Remote Gateway is the high-performance platform capable of delivering unprecedented throughput to remote sites in a shared bandwidth environment. It supports multiple transmit throughput tiers up to 197.5 Mbps, managed via centralized licensing capability for ease of use, allowing users to standardize on a single remote platform, simplifying stocking and sparing.
Typical Users
 Cruise
Mobile Network Operators
Oil & Gas
Corporate Enterprise
Service Provider Multi-User Environments
Non-Governmental Organization (NGO)
Media
Government
Common Applications
Maritime, Offshore & Mobility Communications
Mobile Backhaul
Latency Sensitive Business Applications
IP Trunking & Internet Access
Satellite News Gathering
Content Distribution Networks